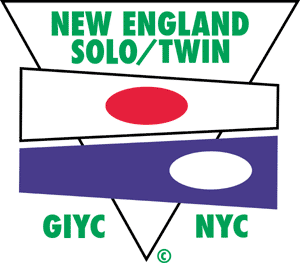 2021 New England SOLO/TWIN Championships
Friday, July 30, 2021, Sponsored by Newport Yacht Club
Singlehanded and Doublehanded classes will start on Friday. The courses consist of ocean triangles of from 65-125 miles in length, which begin and end in Narragansett Bay, and which vary for the Monohulls, Multihulls and Cruising Canvas divisions. The SOLO-TWIN is raced annually.
Registration Thursday 1600-2000
Skipper's Meeting Friday 0900
First Start Friday 1200
Awards Saturday 1700
We are planning on conducting the New England Solo/Twin. We may not have a skipper's meeting nor award party (but plan on having awards) but we intend to do the race for those that would like to participate. I will put out the revised documentation real soon now!
2021 Results
DOWNLOADS
2021 Documents: Notice of Race / Safety Checklist / Schedule
Sailing Instructions
Race Log
Entrants
Class Scratch Sheet
2021 Results
Results
Mark Roundings 1
Mark Roundings 2
Cliff Mitchell Family Trophy:  
New England ShortHanded Ocean Racing Trophy:  Not held in year without the Offshore 160 Race.
Summary –
7/30  –
Past Results
Pre 2004 New England Solo/Twin Results
Article Providence Journal 1992 by Dave Philips
Past Event Chairman
1986 – Ron Dwelle
1987 – Ron Dwelle and Steve Black
1988 – George & Mary Beth Pike
1989 – Peggy Wood
1990 – Peggy Wood
1991 – George & Mary Beth Pike
1992-1997 – Geoffrey Spranger
1998 – Joe & Marge Scowcroft
1999 – Geoffrey Spranger
2000-2001 – Clifford Mitchell
2002-current – Roy Guay