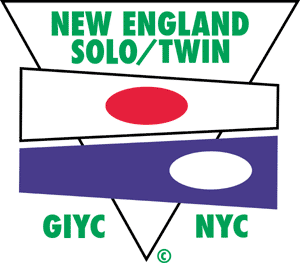 2020 New England SOLO/TWIN Championships
Friday, July 24, 2020, Sponsored by Newport Yacht Club
Singlehanded and Doublehanded classes will start on Friday, July 24. The courses consist of ocean triangles of from 65-125 miles in length, which begin and end in Narragansett Bay, and which vary for the Monohulls, Multihulls and Cruising Canvas divisions. The SOLO-TWIN is raced annually.
Registration Thursday 1600-2000
Skipper's Meeting Friday 0900
First Start Friday 1200
Awards Saturday 1700
Registration is not open yet!
DOWNLOADS
2020 Documents: Notice of Race / Safety Check List / Schedule
Entrants
Past Results
Pre 2004 New England Solo/Twin Results
Past Event Chairman
1986 – Ron Dwelle
1987 – Ron Dwelle and Steve Black
1988 – George & Mary Beth Pike
1989 – Peggy Wood
1990 – Peggy Wood
1991 – George & Mary Beth Pike
1992-1997 – Geoffrey Spranger
1998 – Joe & Marge Scowcroft
1999 – Geoffrey Spranger
2000-2001 – Clifford Mitchell
2002-current – Roy Guay