2021 Frostbite
Frostbite starts 1 January at the Newport Yacht Club. After this we race every Sunday, except Easter Sunday, until the middle of April (19th). We start setting up the boats at 1130. We typically have two classes, A and B. Position from previous weeks racing determines what class one is put in. There actually is a C Class however they never leave the bar! We typically rotate the classes; Class A races with Class B running the race, then Class B races with Class A running the race, etc.
COVID-19 and 2021 racing
Hopefully this finds you safe and healthy during this long year. The NYC Frostbite Committee is working hard to pull together a plan so we can sail this January given the restrictions that are in place for COVID. For that to happen, the following changes will be in place for the 2021 season:
1. COVID – Masks, Distancing and Facility Restrictions:
COVID requirements will be in place. Due to COVID and expected limitations, Frostbite sailors will not be able to use the Main Deck as in the past – this is limited to NYC members only. Once on the property, masks are on and physical distancing are required. Access to the Club will be limited to designated areas only. In past years, the Main Deck has been used as our gathering area but due to COVID, Club operations have been significantly altered so Frostbiters will have to use another designated area (still in the works). We are working on the details of what this may look like and we hope to provide more details about this piece very soon.
2. Registration – BIG CHANGE:
In past years, there have been many sailors that sign up but do not show up consistently. We are looking to provide more on-the-water time for those that due commit to sailing up every week. We anticipate our numbers being down due COVID impacts but we still need to cap the number of sailors in order to maintain safety. So, we are placing maximum registration to 30 registants. We have a finite number of boats – (12), two divisions, 12 boats each. The last 2 or 3 seasons we have sailed three fleets on many Sundays and that has strained the resources of the club and the 'on-the-water sailing' time when so many sailors show up. Consequently, after looking at the number of people who qualified last season and the number of NYC members in the fleet, sign-up priorities will be in place accordingly: (A) NYC members and (B) qualifiers from last season. (C) Remaining spots on a first-come-first-serve basis:
(A) First priority – 4 to 9 December will be offered to Newport Yacht members only.
(B) Second priority – 10 December until 14 December will be offered to those who qualified in the 2020 season.
(C) Third priority – 15 to 20 December will be offered on a first come, first serve basis until 30 qualified registrants have been received. Registration will close 20 December or when 30 registrants have been received.
3. Online Registration – Fees
We are working on the website to have it ready by 4 December – please do not hit the website now and try to register – you will jeopardize your ability to register for the season. The fees remain the same as last year however we are planning on not pay at registration but when you come in on 1 January 2021.
NYC Member: $100.00
Non-Member Resident: $175
Non-Member/Non-Resident: $200
As we are generally an informal group, we may have to tighten things a bit as the Frostbite Committee will do everything possible to get the season started safely on 1January. Participants should anticipate many audibles in order to keep sailing.
Hope to see you out there,
Frostbite Committee
FJ Ritt, Chair
Bea Grimmitt
Winkle Kelley
Turnabout Ad from the 1950s! Courtesy of Joe Slawinski.
Rules of Sailing Articles
There are a bunch of good articles about the Racing Rules Of Sailing on the Sailing World Magazine website.
How to roll up the new Turnabout (N-10) sails!
No Fee will be charged during registration. Fee will be collected on 1 Jan 2021.
WAIT LIST REGISTRATION
Registration is over!
Downloads
Sailing Instructions
Waiver form required for entrants under 18. Download, fill out and submit to Frostbite chairman.
Results
2021 Results
Jan 1
Jan 3
Jan 10
Jan 31
Feb 14
Feb 21
NOTES:
21 February – A fleet was the last race due to dying breeze.  Nice sunny day though.
14 February – Paul Fleming went swimming again…this time he even flipped the boat too!  To his credit he went home, changed and came back to finish the day.  Rick Nebiolo sailed in the B fleet for the first time ever..and it worked until he pulled a 9th in the last race.
Past Results
Pre 2019 Frostbite Results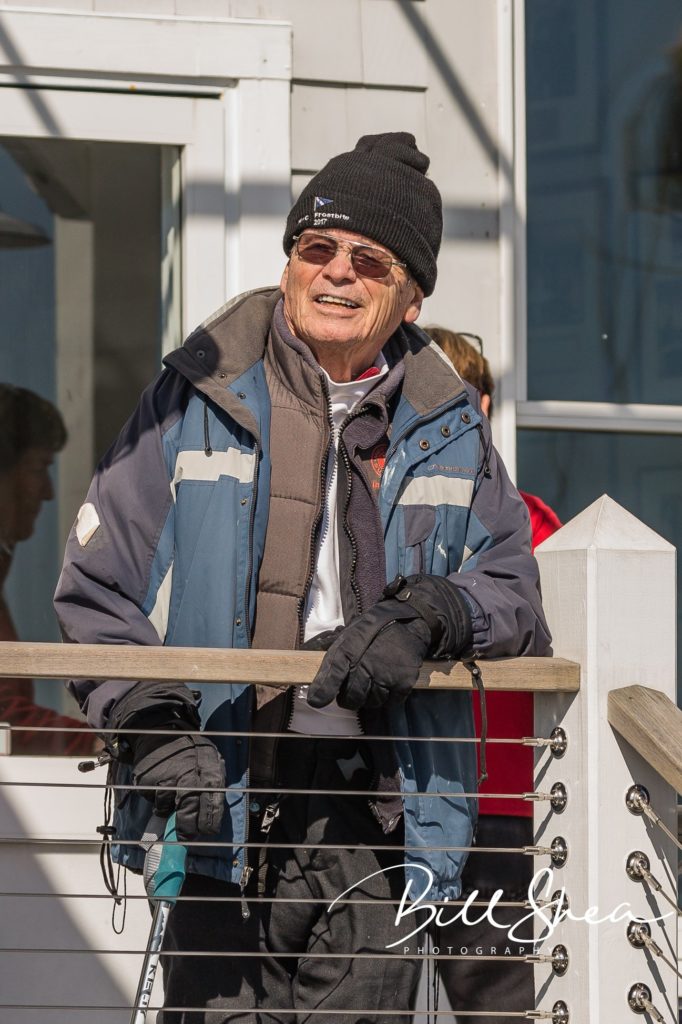 YEAR
FOUNDERS CUP –
PAST FIRST PLACE FINISHERS
(FOUNDED 1953)
JUDY DEL NERO –
TOP WOMAN FINISHER
2019
FJ Ritt
Bea Grimmitt
2018
FJ Ritt
Bea Grimmitt
2017
Rick Nebiolo
Missy Hudspeth
2016
Rick Nebiolo
Bea Grimmitt
2015
Adam Cove
Brenda Mitchell
2014
Rick Nebiolo
Kate Wilson
2013
FJ Ritt
Suzy Harrington
2012
FJ Ritt
Kate Wilson
2011
FJ Ritt
Bea Grimmitt
2010
FJ Ritt
Bea Grimmitt
2009
FJ Ritt
Winkle Kelley
2008
FJ Ritt
Bea Grimmitt
2007
FJ Ritt
Bea Grimmitt
2006
Roy Guay
Bea Grimmitt
2005
Chris Brady
Bea Grimmitt
2004
Roy Guay
Bea Grimmitt
2003
Charles Shoemaker
Bea Grimmitt
2002
Roy Guay
Bea Grimmitt
2001
Roy Guay
Bea Grimmitt
2000
Roy Guay
Winkle Kelley
1999
Charles Shoemaker
Rebekah Eddy
1998
Roy Guay
Laura Slye
1997
Charles Shoemaker
Winkle Kelley
1996
Charles Shoemaker
Rachel Sanders
1995
Charles Shoemaker
Rachel Sanders
1994
Charles Shoemaker
Mona L'Heureux
1993
Charles Shoemaker
Pam Kirk
1992
George Kirk
Sarah Horowitz
1991
George Kirk
Pam Kirk
1990
Matthew Corbishley
Pam Kirk
1989
Geoffrey Ewenson
Ellen McMahon
1988
Charles Shoemaker
Betsy McClintock
1987
Charles Shoemaker
1970
Robert Morton
1969
Michael Medeiros
1968
Michael Medeiros
1967
Michael Medeiros
1966
Michael Medeiros
1965
David Del Nero
1964
Henry L. Spingler
1963
Peter Herman
1962
Charles Laroue
1961
Charles Laroue
1960
Charles Laroue
1959
Thomas Dawson