2020 Frostbite
Frostbite starts 1 January at the Newport Yacht Club. After this we race every Sunday, except Easter Sunday, until the middle of April (19th). We start setting up the boats at 1130. We typically have two classes, A and B. Position from previous weeks racing determines what class one is put in. There actually is a C Class however they never leave the bar! We typically rotate the classes; Class A races with Class B running the race, then Class B races with Class A running the race, etc.
Turnabout Ad from the 1950s! Courtesy of Joe Slawinski.
Rules of Sailing Articles
There are a bunch of good articles about the Racing Rules Of Sailing on the Sailing World Magazine website.
Registration is over!
Downloads
Sailing Instructions
Waiver form required for entrants under 18. Download, fill out and submit to Frostbite chairman.
Results
2020 Results
Summary
Jan 1
Jan 19
Feb 2
Feb 9
Feb 16
Feb 23
Mar 1
Mar 8
Frostbite
NOTES:
3/16 – Frostbite has been canceled.  The club is closed due to Covid-19 until further notice.
3/8 – Two races were held then the wind piped up during the 3rd races when Peter d'Anjou capsized and we were blown out.  Rest of the day was canceled.
2/23 – Nice conditions, SW 10-20, mid 40s and 32 people.
2/16 – Delayed start due to strong southwesterly.  The wind calmed down to about 10 knots out of the southwest.  PROTEST PENDING ON FIRST A FLEET RACE #37 – Protest disallowed 2/23.
1/1 – First skipper in the water, Jim Oblinger! Winds out of the west 10-20 kts.
Past Results
Pre 2019 Frostbite Results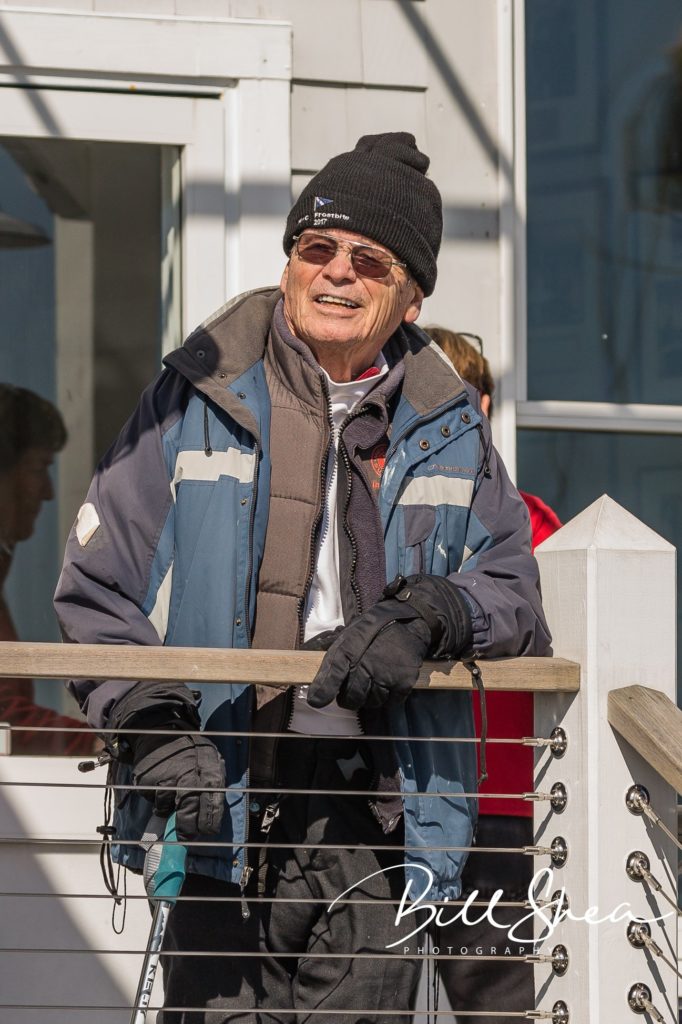 YEAR
FOUNDERS CUP –
PAST FIRST PLACE FINISHERS
(FOUNDED 1953)
JUDY DEL NERO –
TOP WOMAN FINISHER
2019
FJ Ritt
Bea Grimmitt
2018
FJ Ritt
Bea Grimmitt
2017
Rick Nebiolo
Missy Hudspeth
2016
Rick Nebiolo
Bea Grimmitt
2015
Adam Cove
Brenda Mitchell
2014
Rick Nebiolo
Kate Wilson
2013
FJ Ritt
Suzy Harrington
2012
FJ Ritt
Kate Wilson
2011
FJ Ritt
Bea Grimmitt
2010
FJ Ritt
Bea Grimmitt
2009
FJ Ritt
Winkle Kelley
2008
FJ Ritt
Bea Grimmitt
2007
FJ Ritt
Bea Grimmitt
2006
Roy Guay
Bea Grimmitt
2005
Chris Brady
Bea Grimmitt
2004
Roy Guay
Bea Grimmitt
2003
Charles Shoemaker
Bea Grimmitt
2002
Roy Guay
Bea Grimmitt
2001
Roy Guay
Bea Grimmitt
2000
Roy Guay
Winkle Kelley
1999
Charles Shoemaker
Rebekah Eddy
1998
Roy Guay
Laura Slye
1997
Charles Shoemaker
Winkle Kelley
1996
Charles Shoemaker
Rachel Sanders
1995
Charles Shoemaker
Rachel Sanders
1994
Charles Shoemaker
Mona L'Heureux
1993
Charles Shoemaker
Pam Kirk
1992
George Kirk
Sarah Horowitz
1991
George Kirk
Pam Kirk
1990
Matthew Corbishley
Pam Kirk
1989
Geoffrey Ewenson
Ellen McMahon
1988
Charles Shoemaker
Betsy McClintock
1987
Charles Shoemaker
1970
Robert Morton
1969
Michael Medeiros
1968
Michael Medeiros
1967
Michael Medeiros
1966
Michael Medeiros
1965
David Del Nero
1964
Henry L. Spingler
1963
Peter Herman
1962
Charles Laroue
1961
Charles Laroue
1960
Charles Laroue
1959
Thomas Dawson