The date for the start of the 2022 Offshore 160 is Friday, July 15th. The biennial Offshore 160, held in the off-year from the Bermuda ONE-TWO, is a 160-mile qualifier for the ONE-TWO. It is a low-keyed, bare-bones event designed to potentially get new skippers' singlehanded qualifying passage out of the way in the off-year, and to provide past competitors with a long-distance racing "fix."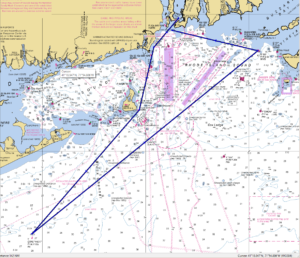 We are planning on conducting the Offshore 160. We may not have a skipper's meeting nor award party (but plan on having awards) but we intend to do the race for those that would like to participate. The revised documentations are posted now! The Sailing Instructions, etc. will be posted at least the day before the start.
Registration is not open yet!
Downloads
2022 Documents: Notice of Race / Addendum / Schedule
Sailing Instructions
Race Log
Entrants
Class Scratch Sheet
Past Results
William Dubuc Trophy – First To Finish
Offshore 160 Photo Gallery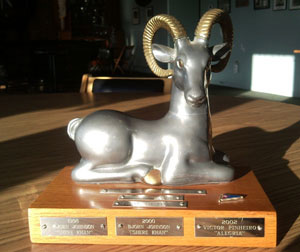 | | | |
| --- | --- | --- |
| Year | Skipper | Boat |
| 2020 | Laurent Givry | La Defonce |
| 2018 | Marcus Cochran | Granuelle |
| 2016 | Mike Piper | Inigo Montoya |
| 2014 | Tristan Mouligne | Samba |
| 2012 | Gordon Fletcher | Riptide |
| 2010 | Gordon Fletcher | Riptide |
| 2008 | Gordon Fletcher | Riptide |
| 2006 | Bjorn Johnson | Valkrie |
| 2004 | John Ryan | Swordflounder |
| 2002 | Victor Pinheiro | Alegria |
| 2000 | Bjorn Johnson | Shere Khan |
| 1998 | Bjorn Johnson | Shere Khan |