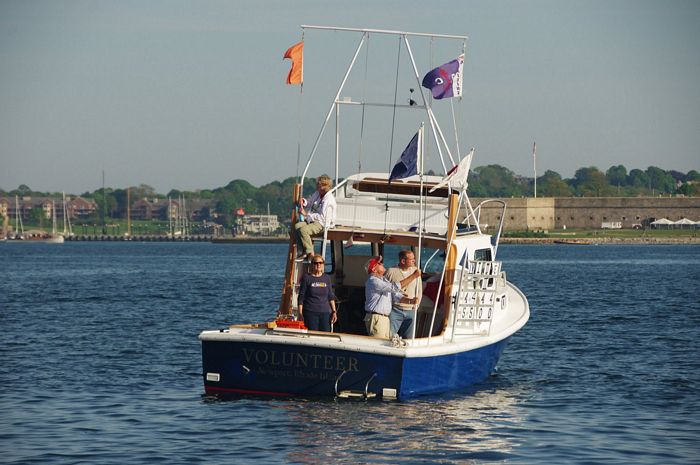 Registration is now open for the 2019 NYC Regatta Series!

Navigators Class Registration: Click here
Discover Sailboat Racing Experience
Looking for a fun ways to get out on the water in Newport RI?

Newport Yacht Club offers a free Discover Sail Racing Experience as part of the Wednesday night Regatta Series. If you are interested please reach out to the Dockmaster to schedule the use of our club vessels.
What is a Race Committee? Learn about the NYC Race Committee and volunteer opportunities here.
Email: regatta@newportyachtclub.org
Newport Yacht Club Calendar Summary
Race Committee Assistance:
For the season race participants will assist the Race Committee with running one evening's races in a given season, encouraging the exchange of ideas, learning and of course, fun!
Every Tuesday night and Wednesday night one member from a given boat will assist the Race Committee. The boat providing assistance will be awarded Average Points for the series that they participate in, replacing their worst score, if the boat does not race. Boats failing to participate will receive a DNE (Disqualification not excludable), which cannot be discarded.
Sign up for race committee slots will be provided during the registration process and in conjunction with the fleet scheduler on a first come, first served basis.
Sign up will be through email to regatta@newportyachtclub.org or on the sign-up sheets posted on the Regatta Notice Board in the Club.
PHRF Classes
Class breakouts will be determined by the number and types of boats registered. There must be at least three boats registered, with valid current PHRF certificates from PHRF-NB, in each class 24 hours in advance of the first race for the class to be scored.
J/22 Class
The J/22's chartered from Sail Newport are not class legal and therefore will sail as a separate class, racing as a spinnaker class on Tuesdays and non-spinnaker on Wednesdays. If 3 or more non-Sail Newport J/22's are properly registered, they will be given a separate class. Alternatively, non-Sail Newport J/22's with valid rating certificates may sail as PHRF entrants on Wednesday nights.
Guidelines for Cancelling Racing Due to Weather
The NYC Race Committee will use the following GUIDELINES in judging whether racing should be cancelled on any given day. All decisions will be made based on weather observations at 5:00 p.m. (noon in September), and will be communicated by the appropriate flag signals at NYC and broadcast over VHF channel 73.
Wind
Sustained winds greater than 25 knots or below 5 knots, using inputs from the wind reading on the top of the Hyatt or Rose Island as displayed on Sailflow and other sources. The wind reading in the clubhouse will be used as a guide.
Sustained winds of 20-25 knots, racing will be at the discretion of the Race Committee. Realizing that the committee is made up of volunteers, the Race Committee has the same responsibility to their crew as race boats.
Fog
If the New York Yacht Club flagstaff can be seen from NYC (approx. 1 nm), racing will most likely be held (see COLREGS sound signal requirements for visibility less than 2 nm). In addition to the harbor view, the Race Committee will use the Newport Harbor webcams to assess fog on the bay. In making a decision, the Race Committee recognizes that not all boats racing will have electronics to navigate and may lack the ability to see others or to determine where they are.
Newport Harbor webcams are available at www.riyachting.com.
Rain/Lightning
When thunderstorms or lightning are predicted or observed within 10 miles of NYC, racing will be cancelled or postponed until the storms have passed.
Rain alone will not necessarily be a reason to cancel racing.