DATES TO REMEMBER
October
October 20:  Commodore's Dinner
November
November 11:  Flag Pasta Night
COMMODORE'S CORNER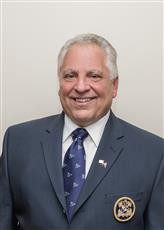 I can't believe it has been a year already since I became commodore. They are right, time does fly when you're having fun!!  We have important events this month. Our General Membership Meeting was held on October 5 with the election of board members. We have the Commodore's Annual Dinner at Green Valley Country Club on Friday October 20th starting at 6pm. Hope to see you there! We are also planning a flag pasta night on Saturday November 11th with the proceeds going to the Gold Star Sailing Program. Come see your flag officers cooking up some of your favorite pasta dishes.
On a very serious note, we are seeing a disturbing trend of members treating our staff and other members with less respect than what we are accustomed to. I regret that I must bring this up, but your flag and board of directors will not tolerate bad behavior toward anyone on club property. Should this occur, the board will take swift and appropriate action toward the violator(s). Thank you for understanding.
Let's hope we still have some warm days ahead-come down and enjoy our beautiful club.                                                                                         
Bob and Rosalie                                        
2024 BOARDS AND COMMITTEES
Our Club is ONLY made possible by the exceptional efforts of volunteers who lead and support a wide range of activities and who work closely with our small, excellent team of staff. The following is the roster of board and committee members memorialized at our recent General Membership Meeting.
FLAG OFFICERS 2023/2024
COMMODORE:   Bob Antignano
VICE COMMODORE: Steve Dolan
REAR COMMODORE: Chris Long
SECRETARY: Edith Morin
TREASURER: Morgan Everson
COMMITTEES
HOUSE: Kurt Schlichting Chair, Greg Yalanis, Mike Tsandilas          
JUNIOR SAILING: Mike Barszcz Chair, Al Sgambato, Aedan Gleeson
OFFSHORE: Roy Guay Chair, Kristen Wenzel, Ted Singsen
FLOAT/DOCK: Andy Vouras Chair , Jay Everson, Steve Parks                            
ENTERTAINMENT: Laura Dargan Chair, Karen Mauprivez, Dianne Stewart                
YOUNG ADULTS:  Kelsy Patnaude, Chair
FINANCE: Larry Girouard Chair, Janet Bottiglieri, Renee DiNovella                                                                           
FROSTBITE: Bea Grimmitt Chair, Caryn Cummings, MaryAnn Jencks
MEMBERSHIP:    Scott Walker Chair, Coleen Raposa, Tom Malott                                                                              
COMMUNICATION: Mark Marosits Chair, Sara Mariani, Kyle Lepley
REGATTA: Alan Renfrew Chair, Joy Hadley, Allen McCoy                                                                                             
AT LARGE: Steve Damas, Peter Jencks, Roger Hemond, Tom Robinson                                      
FINANCE REPORT
The books for September have not closed yet but transient dockage, food and bar are expected to continue to lag budgeted expectations. We should still finish the first 3 quarters (Jan – Sept) on, or close to, budget.  
The 2024 budget preparation is underway with the initial draft scheduled to be completed by the end of October.
SUSTAINABILITY AND BLUE TECHNOLOGY
The Club held its first Sustainability and Blue Technology Night on Thursday, October 12th.  Over 45 members were in attendance.
Featured speakers included local startup companies in the clean energy and ocean technology space- SeaAhead, USEFULL and Current Lab. Also, Clean Ocean Access presented on shrink wrap recycling, composting and other key initiatives and a professor from URI's Graduate School of Oceanography discussed projections of the impact of sea level rise in RI. We plan to have another event sometime soon. Also, for those interested in getting more involved in sustainability activities at the Club, please reach out to Rear Commodore Chris Long.