DATES TO REMEMBER
May 
1 May —  Winter slips terminate.  All dinghies and paddle boards not staying in leased rack spaces must be removed.
26 May — General Membership Meeting 7:00 pm
27-30 May  — Mitchell Memorial Regatta.
31 May 31 and 1 June  — Tuesday Night One Design Series and Wednesday Night PHRF Series begin.
June
4 June  — Commissioning Day
24 June — Dance Party!
COMMODORE'S CORNER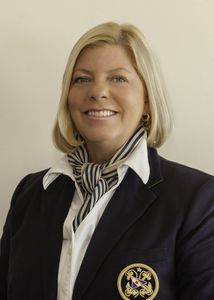 Greetings fellow Yacht Club Members,
We thought we were out of the woods with Covid spread but we had an outbreak among members and staff which necessitated postponing the General Membership Meeting, the New Member Reception, the DJ Dance Party and closing the Club for a period of time.  We, the Flag, House Chair and General Manager continue to monitor situations like these to keep you informed and safe. To my knowledge, all have recovered or are in the process of doing so.  We wish them well. 
The new date for the General Membership Meeting is Thursday, May 26th on the Main Deck at 7:00 pm.  The focus of the May meeting will be reporting on the financials from 2021 and proposed By Law changes.  We will have windows open for ventilation so please dress accordingly.  We require 52 voting members for a quorum. 
Sign up for our Annual Commissioning Day is available under the calendar on the website.  Hope to see you there on June 4th.
Stay safe and be well! 
Betsy Green
Commodore
Newport Yacht Club 
COMMUNITY SPIRIT: VESSEL SAFETY WEEKEND
Vessel Safety Weekend was held as part of our Club's Season of Safety. Free Vessel Safety Checks, as well as RI DEM head inspections were offered to members and the general public. Expired signal flares were also collected and taken to Middletown Fire Department for proper disposal. Sixteen vessels ranging in size from 13' to 52' participated. Multiple buckets of expired flares were collected. Special thanks to the US Coast Guard Auxiliary for providing the vessel examinations; to Rudy, Dani, Spence and dock staff for their special effort; and to Mary Ann Jencks for managing flare disposal.
Note that if you would like a Vessel Safety Check or DEM No Discharge Certification, email Mark Marosits communications@newportyachtclub.org and Club member Charlie Jenison cjenison34@icloud.com and a personal time will be arranged for you.
In addition to ongoing safety checks, we will conduct a kayak safety and skills workshop later this summer and other educational events.
Remember, EVERY Club member can set the example for boating safety throughout the season!
ENTERTAINMENT COMMITTEE
Here's what's on:
Raffle gift basket tickets are still available. Basket contents are on display in the lounge. Purchase tickets from the bartender on duty, 5 tickets for $ 15. The winner will be announced on Friday May 27.
Looking forward to the annual Commissioning Day event on June 4 at 5 pm. You must pre-purchase tickets to attend. Tickets are selling fast. Music will be provided by Alan Bernstein's combo..
And…the new date for the Dance Party is Friday June 24th. A DJ will provide dance mix music. Club grill night too.
Come one come all!
Linda, Chip and Yvonne 


FLOAT AND DOCK
Hi everyone, I have two items to make you aware of this month:
First:  We only have one space still available in the whole marina.  A single kayak/paddleboard space on the top of the dinghy rack.  It is space H-1.  I suggest you check it out before committing to it due to its height.  If you are interested, let me know:  steve.damas@gmail.com.  The fee is $75.00.
Second:  A reminder to winter slip leasers; the summer season started on May 1.  All of the spaces are leased.  Those of you that have moorings that are not available until May 15 are allowed to stay until then, space permitting, but must leave or pay the member transient fee if you stay, again, space permitting.
Steve Damas Chair, Float and Dock Committee
REGATTA COMMITTEE 
The Mitchell Race Notice of Race and online registration are posted on the Club website. 
The Race will be held during the Memorial Day weekend with racers starting off of Rose Island and arriving off New Harbor Block Island. 
The Tuesday Night One Design Series and Wednesday Night PHRF Series begins 31 May and 1 June respectively. Notice of Race and Sailing Instructions will be available by the end of the month. 
If you wish to volunteer or participate this season, please let me know by emailing regatta@newportyachtclub.org.  
F.J. Ritt Chair, Regatta Committee



OFFSHORE COMMITTEE
The following races are coming up this year:
Offshore 160 – 15 July
New England Solo/Twin – 29 July
Offshore Committee,
Roy Guay Chair, Ted Singsen, Kristen Wenzel