DATES TO REMEMBER
February
15 February   — Burgee Contest Closes
20 February  — Deadline to sign up for Mardi Fras Jazz Sunday
27 February — Mardi Gras Jazz Sunday
March
5 March — Offshore Skipper's Forum/Shore Party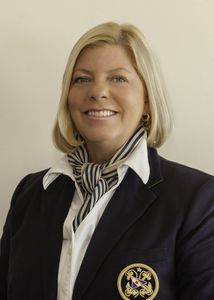 Greetings Fellow Yacht Club Members,
This has been quite a winter so far with the blizzard of 2022 behind us and spring just around the corner.
Good news on the virus.  Cases have declined 94% since early January resulting in the Governor rescinding the mask and proof of vaccination requirements for businesses and venues of assembly.  
On the near horizon, Entertainment is hosting a Mardi Gras afternoon with the Paula Clare Jazz Duo on Sunday, February 27th complete with Jambalaya, King Cakes and Hurricanes from the lounge.  For details and to sign up, please visit our website.
On the far horizon, NYC is looking forward to, once again, hosting the Gold Star Kids the first week of August.  Many of you have volunteered to invite the participants aboard your vessels for sailing and the Mayor has already accepted the invitation to the cookout that week, extended by Past Commodore Norm Bailey, who organizes the program.
I hope all had a Happy Valentine's Day!  I hope to see you at the Club. 
Betsy Green
Commodore
Newport Yacht Club 
COMMUNITY SPIRIT
Thanks to everyone who participated in the community Blood Drive on February 6th.  We have a full year ahead of planned community benefit activities addressing youth, the environment, boating safety and more, all made possible by the efforts of our staff, our members and community partners. Watch for more announcements.
ENTERTAINMENT COMMITTEE
A great time was had by all at the recent Chili and Chowdah cook off! Everyone felt more than satisfied with 11 cooks offering hefty servings and showing off with a variety of sides. It was amazing that chili recipes can be so different…and so delicious however they are made. Pair that with melt in your mouth chowders, everyone had a dish to love. Congratulations to the cook off winners:
Jane Lauder
Steve White
Peter Jencks
Anne Jackson
Sunday Jazz Party Coming Up
The sign up deadline is 20 February for the Mardi Gras Sunday Jazz Party, which will be held on 27 February. The Entertainment Committee is so happy to create a healthy, fun get together!
The Entertainment Committee,
Linda, Yvonne & Chip
JUNIOR SAILING
The 2022 Junior Sailing program is off to a great start.  Registration opened on Jan 31 and after the first week, we had 79 out of 128 registrations filled, a little over 60% in a week!  This speaks to the quality of the program and the quality of the staff that runs the program.
Quality programs cost money.  However, our goal is to try to keep the program fees affordable so that more kids have an opportunity to get on the water and sail.  By meeting that goal, what we charge for the program does not cover the full cost of the program, so we rely on the generosity of club members and other donors to help with the cost of the program.
SPONSORS WANTED AND WELCOME!
So, here's an opportunity to support the Junior Sailing Program and help the Newport Yacht Club give back to our community.   For your $500 donation, a family name, pet name or a special name will be displayed on the bow of one of the Junior Sailing boats and visible all season long as they traverse Narragansett Bay.  A great way to support the program, recognize someone or something and provide Junior Sailing money to help maintain the fleet.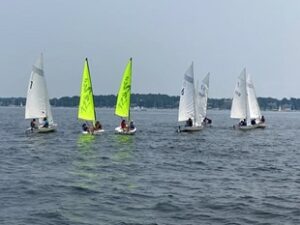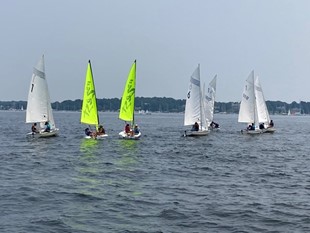 If you are interested or can refer an individual or business for us to contact, please email any of the Junior Sailing Committee members:
Michael Barszcz                mbarscz@aol.com
Albert Sgambato              sgamal01@aol.com
Aeden Gleason                 aedan@gleesonpowers.com
OFFSHORE COMMITTEE
We are planning on having a Skippers' Forum/Shore Party 5 March starting at 3:30pm at the Newport Yacht Club.  We will have one of our skippers giving a brief on "Sailing with Li-Ion batteries: performance-merit-safety" and should prove interesting for a lot of people since there is a trend towards use of Lithium batteries on the boats.  All interested in short-handed sailing are welcome.
Races scheduled:
Offshore 160 – 15-17 July single handed race
New England Solo/Twin – 29/30 July both single handed and double handed classes
Roy Guay