COMMODORE'S CORNER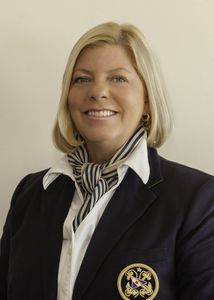 Greetings fellow Newport Yacht Club Members.
The Newport Harbor Boat Parade in remembrance of those we have lost took place under warm sunny skies on June 6th.  Our members and staff commemorated the event by dressing ship and Club with signal flags, cannon fire, air horns and even a mournful conch shell sounding.  Just about 100 boats participated in the Parade which WADK broadcast from our lower deck.  Channel 10 News also utilized the upper deck for shots for the evening news.
The Bermuda 1-2 commenced on Friday June 4th in pea soup fog.  Twenty three brave entrants undertook this single handed race to Bermuda.  As of the writing of this article, several vessels completed the challenge with Dragon at the forefront.  Special thanks are due to Roy Guay and his Offshore Team for putting this all together during the up and down international travel rules.
Looking forward to seeing you all back in the Topside Lounge which reopened this month.  Kudos to the House Committee and especially our staff for all of the heavy lifting it took to get things back upstairs. 
Happy summer!
Betsy Green
Commodore
OFFSHORE COMMITTEE
The 2021 Bermuda One-Two race was started on 4 June in FOG with 23 boats starting. Two dropped out on the first day due to autopilot failures. They had a nice race until the Bermuda High moved into the area which resulted in light winds and winds out of the direction of Bermuda. Dragon a Class 40 sailed by Mike Hennessey finished first (second race in a row he has finished first) on June 8 at 3:23 pm EDT.  The next two had a close finish on June 9 early in the morning at 1:30am.  Kiwi Spirit sailed by Stanley Paris just beat Gryphon Solo sailed by Joe Harris.  Boats were slowly finishing as of June 9.
Roy Guay Chair, Offshore Committee
HOUSE COMMITTEE
There's great news! The bar is back upstairs and the Topside is open. The Club is back to normal! The House Committee is also working on getting the sprinkler system installed. Come down and enjoy your Club!
Peter Jencks, Chair House Committee
SUPPORT THE BLOOD DRIVE!
The Newport Yacht Club support the RI Blood Center Blood Drive. Due to COVID protocols, this event is by appointment in 2021. Please see the details below.  Click this here to learn more.