DATES TO REMEMBER
February
February 1 — Marine Adventure Camp registration open
March
Please consult Club calendar
COMMODORE'S CORNER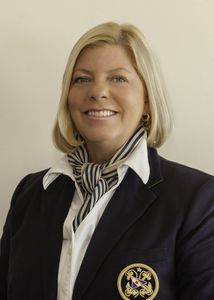 Greetings fellow Club Members.
I am pleased to report some easement in the RI regulations that govern our operations.  Travel restrictions on Massachusetts members have been lifted due to declining Covid-19 positivity rates.  Remember, there are also free, rapid testing sites available for those who travel or for members from a state that is still restricted.  A negative test, within 72 hours, will enable you to use the Club without quarantining.
You may now join another household when visiting the Main Deck Lounge.  This change is already making a big difference with capacity and better economic numbers for us as a Club.  If you choose to visit with friends on the outside deck, you may be joined by two other households, up to 8 people.  Let's hope for some warm winter days!
The Board of Directors made the decision to cancel our traditional Commissioning Day due to safety concerns and the necessity of planning ahead for such a large event.  We will look to our Entertainment Committee for a non- traditional party.  We have a great team comprised of Lisa Gladding, Linda Lupo and Yvonne Ferreira.  I am sure they have creative alternatives in mind and are ready to run with them as soon as we are permitted.  Some suggested a De-commissioning day or a more casual festivity when larger gatherings are permitted.  Both our caterer and band have agreed to apply our deposit from last year to 2022. 
The Board unanimously approved sponsoring the Gold Star Kids August 1st to the 7th. We also hope to approve hosting the Ostar Two Star Race, which departs England on the 9th of May, at the February Board Meeting.
We should have our 2020 budget numbers by mid to late March.  Lynn Kelly, our Business Manager, and our accountant will be hard at work on this and will provide us with an accurate picture of how we performed last year, then.
It is great seeing more of you each week at the Club.  The days are longer and the Lounge is truly warm and inviting.  I hope to see you there!
Betsy Green
Commodore
Newport Yacht Club
REMEMBERING JOHN HEON
Jon Heon passed away from complications of a stroke on January 26, 2021. He was 66 years old.  Jon was born in Hartford, CT and raised in south Florida. As a young man he sailed his catboat into Newport Harbor and found his true home.  A meticulous woodworker and boat builder driven by his passion for his craft, Jon worked for the Newport Restoration Foundation, Oldport Marine Services and later, on his own.
 "Catboat Jon" was happiest on the water. For many years he lived aboard his boat Farallone, a wooden launch built in 1918. He knew every sailor and every boat on the waterfront; he helped any boatman in need; and served on the Waterfront Commission.
The water is wide, I can't get over
Neither have I light wings to fly
Build me a boat that can carry two
And both shall row, my love and I
He leaves behind his loving wife Nancy Harley, his cherished cat Boo, and countless friends who mourn his passing. There will be a Celebration of Jon's Life next summer. Donations in his memory may be made to The Potter League or The Seamen's Institute.
REMEMBERING LARRY McCARVER
We sadly announce the passing of loving and devoted husband, father, friend and fellow Club member Larry McCarver on February 6th, 2021.
The family asks you to celebrate Larry's life by loving your family with all your heart; enjoying breakfast at your local diner; rooting for Bucknell University wrestlers; sipping a glass of wine as you tell stories with friends in the backyard; listening to Celtic women's Irish music; traveling and meeting new people around the world; making friends and family laugh; sneaking treats to your dog; and being patient, kind, and loving. 
He is survived by his wife Anne McCarver of Newport, children and grandchildren. His exceptional life is chronicled in this obituary.
HOUSE COMMITTEE
The House Committee is pleased to say all is well at the Club. The food is hot, the drinks are cold, and the view is still great. Come on down and enjoy your Club!
Peter Jencks, Chair
NEWPORT YACHT CLUB SPONSORED BLOOD DRIVE
The Club will be sponsoring a Blood Drive at Newport Hospital on February 23.  Member Harry Scott has provided the details, please click here to review.   We are asking everyone to participate if they can.
FROSTBITE COMMITTEE
The 2021 Frostbite Racing season commenced on 1 January with 28 sailors registering for the season.  19 races have been conducted over 4 race days (from a potential 6) thus far with two race days cancelled due to high winds. COVID protocols have been put in place and to date, the Fleet has not experienced any issues.
We have a bunch of new sailors this year and the fleet veterans are getting schooled by the 2020 Sunfish Class National Champion, Amanda Callahan.  The racing is getting great press coverage as the editor for one of the sport's premier magazines, Sailing World, is racing in the fleet.  The Jamestown Press and Newport This Week have also been providing coverage.
Finally, many thanks to the Club staff for their support.  It has been outstanding, and it is greatly appreciated by the sailors of the fleet.
F.J. Ritt Chair, Frostbite Committee
JUNIOR ACTIVITIES
It's full speed ahead for the 2021 Marine Adventure Camp.  Registration opened February 1 and as of February 5 there are 54 young sailors registered, putting the program at about 40% of capacity.  This speaks in large part to the quality and value parents and young sailors see in the program.
The previous Sailing Director, Sam Gallipeau finished his program at IYRS and was fortunate to secure a full-time job so will not be returning.  We thank Sam for his contribution to the program and wish him the best in his career. 
Working with the Club Steward, we were able to "promote from within" with Ryan Olaynack, current Dock Master Assistant, also assuming responsibility as Sailing Director.  Ryan had been a sailor in the program for several years as well as an instructor.  In addition, Emma Porter, who has been a Sailing Instructor for several years, will assume responsibility for all the Marine Adventure Camps' on water activities.
As always, the support from the Club and members is greatly appreciated.  If you would like to sponsor a sailor or make a donation to support the program, please contact one of the Junior Activities Committee members.
Michael Barszcz Program Chair, Kate Wilson-Sommers, Jon Bixby
OFFSHORE COMMITTEE
We currently have thirteen skippers signed up for the Bermuda One-Two.  We have set a date of 25 March to decide whether we will go ahead with the race or not.  We have an option for a race that doesn't go to Bermuda and would be only one leg versus the normal two legs should something happen like Bermuda not allowing anyone in (don't expect that though).  Reviewing the ever-changing Covid-19 requirements both here and in Bermuda.
Roy Guay, Chair