DATES TO REMEMBER
November
November 20   The 2021 budget summary available at Club
Watch for announcements regarding additional November dates
December
December 1 Budget questions and comments due to Commodore
December 2 Budget voting dates and hours announced
COMMODORE'S CORNER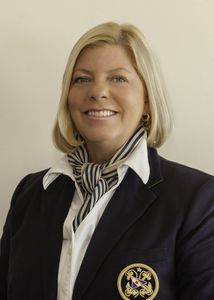 Greetings Fellow Newport Yacht Members,
In past Novembers, our Club would be looking forward to hosting visitors and judges for the Annual Boat Parade of Lights on the day after Thanksgiving.  Regrettably this event will not take place this year, but we still have much to be thankful for. 
We are fortunate to have our Clubhouse open, in a structured environment, where many of us feel more comfortable than in public venues.  We have a dedicated staff providing us with an inviting lounge and some really great fall comfort food to enjoy by the fire.  They are also tasked with maintaining the protocols put in place by our COVID-19 Reopening Plan.  Please be sure to comply with these protocols and remind those you meet with at the Club to do the same.  The House Committee has purchased HEPA air filters to keep the air cleaner and the lounge warmer for the safety of all as we move into the winter months.
The Flag made the difficult decision to cancel the December General Membership Meeting after much logistical consideration. 
Each Committee, making up the Board of Directors, has been working closely with the Flag and the Finance Chair to provide you with a reasonable, conservative budget for 2021. The Board is expected to approve this budget on November 16th.  It then goes to a vote by eligible members via this process:
Per our bylaws, copies of the budget summary will be made available on the Club beginning on November 20th. A complete line item budget can be provided on request.


Questions and comments may be submitted to Commodore Betsy Green via email at commodore@newportyachtclub.org until 1200 hrs. on 1 December.


Proposed additions, deletions or modifications to budget line items if unresolved will be placed on the ballot.


On or before 2300 hrs. on 2 December a selection of dates and hours for voting by paper ballot at the Club will be announced.


Per bylaws, 53 votes are required for a quorum. A majority of those voting is required to approve the budget. 2/3 of those voting is required to change a line item.
We are all looking forward to an end of this pandemic and a return to normal Club life.  In the meantime, please stay well, safe and have a Happy Thanksgiving. 
Betsy Green
Commodore
Newport Yacht Club
F&D DOCK DAY THANKS
November 7, 2020, was a COVID-19 Dock Day. Among the usual cast of characters, this year's volunteers included:
Hank Kniskern, Jon Heon, Albert Sgambato, Steve White, Peter Jencks, Chris Adams, and Mike O'Reilly.
Who are the usual cast of charters you might ask? They are: Bob Morin, Roger Hemond, Frank Pearson III, David Stewart, Peter Herne, Andy Vouras and our outstanding staff: Rudy and Dani.
This Dock Day started late, 0900, and was done at 1030.  Amazing!  Though Bob and Andy insisted on starting a day early…so it goes.  All of the jobs added value to our Club and satisfaction to those that performed them.
Thank you very much.
Steve Damas Chair, Float and Dock Committee
HOUSE COMMITTEE
Our new committee of Peter Jencks, Jack Crimmins, Jeff Staats and Greg Yalanis, has been meeting weekly to try to get a handle on all that needs doing to maintain the Club as the active, vibrant place that it is.
For starters, the sewer line was replaced. We had issues twice in the past two months leading to closing of the Club. Rudy had the system scoped by two different companies and got two very different estimates. The lower was chosen and the work was done on a Monday into a Tuesday so there was little to no disruption to regular Club activities. Thank you, Rudy and "welcome" to the new committee!
The Main Deck now has four air purifiers that change the air every fifteen minutes. With this configuration, we meet the Rhode Island Covid-19 guidelines and can keep the doors and windows closed. The Main Deck is now warm.
As mentioned, we are meeting weekly and trying to stay ahead of situations before they become a problem. We realize the Club is a safe and secure social outlet for many, and we will try to maintain as much normalcy as possible.
Please do your part by following the guidelines of wearing masks as required, signing in, not socializing between tables, etc. Thank you!
Peter Jencks Chair, House Committee
OFFSHORE COMMITTEE
The Offshore Committee is planning on putting out the Notice of Race for next year's Bermuda One-Two in November. Also, planning on opening enrollment on 1 Jan 2021 for next year's Bermuda One-Two.
Roy Guay Chair, Offshore Committee
YOU, THE CLUB and COVID-19: ARE YOU DOING YOUR PART?
Each week you receive an update as to the Club's COVID-19 operating plans. Are YOU part of the team helping those plans work effectively, or will YOU be the reason that the Club gets closed because the new rules weren't something you wanted to follow?
It's simple. The Club must follow state rules governing bars and restaurants. Failure to do so can, and will, result in the Club being closed down.
The Club team working to keep the Club open, safe AND a great place to visit comprises our volunteer board members and our small but 100% dedicated staff. They are all working hard and going the extra mile to keep the Club open. So are most members. And that's a lot of moving parts: our kitchen, our lounge, our marina, our workspaces and every square foot of the Club has required extra attention due to COVID-19.
COVID has also cost the Club a lot of money. Some expenses were to protect your health- a new dishwasher, HEPA filters for the lounge, deep cleaning and more.
However some were to protect the Club from the actions of those who did want to follow the rules. After a run of falsified sign-ins (Minnie Mouse and Donald Trump are not Club members last time we looked) the position of Greeter was filled to manage sign-in at a cost of $ 16,000!  Staff are also tasked with making sure members are aware of and follow COVID safety rules. MOST members are doing their part, but a vocal few are insulting and non-compliant. If you see this happen, please do the right thing and speak up.
Many of us view the Club as our safe haven, based on our trust of staff, volunteers and members. If you are doing your part, thanks! And if not…start today.
We appreciate all of you who are helping!
---
Thank you for reading. Our best wishes to all for a safe and healthy on-water season!
---
---
---
---
---
If you have something you'd like to share with the Club membership in the Burgee, please send your submission to: communications@newportyachtclub.org for review and consideration.   
---
---
NEWPORT YACHT CLUB WIFI
| | | |
| --- | --- | --- |
| Newport Yacht Club Guest | No Password | Inside the club and marina |
| Newport Yacht Club | Password | Inside the club and marina |