DATES TO REMEMBER
JUNE
3 – Bermuda One Two :: Start
9, 16, 23, 30 – Sunday Morning Brunch
11, 18, 25 – Tuesday Grill Night
11 – Finance Committee
19, 26 – Wednesday Grill Night
21 – Bermuda One Two :: Finish
24 – Jr. Activities meeting
27 – Board of Director's Meeting
30 – Deadline for 50% refund for
slip fee and slip termination
JULY
2 – Fireworks Lounge and Upper decks ( East and West) members in good standing only
7, 14, 21, 28 – Brunch
9, 16, 23, 30 – Grill Night note: No Tuesday Grill night on July 2, 2019
3, 10, 17, 24, 31 – Grill Night
22 – Jr. Activities Meeting
25 – NE Solo/Twin Registration
26 – NE Solo/Twin Meeting
27 – NE Solo/Twin Awards
COMMODORE'S CORNER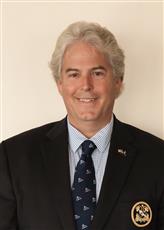 JUNE COMMODORE'S REPORT
Commissioning Day was an outstanding event, well attended and well received. By all counts, members and guests had a memorable time. The food prepared by Caterer Kevin Des Chens was excellent as was the Paula Clare band and many attendees stayed late into the evening celebrating and dancing. Thanks go to Pam Akgun, Entertainment Chair and her committee, Lynn Kelly, Office/Events manager, and Chef Charlene Minnerly for putting on such a fun evening. Please thank each of them the next time you see them. Several dignitaries were in attendance including Newport Mayor Jamie Bova, Newport City Council Vice Chair Sara Taylor, Newport City Councilor Jean Marie Napolitano, Barrington Yacht Club Vice Commodore Louis Massa, Bristol Yacht Club Commodore Ruth Souto, Connanicut Yacht Club Commodore Jeff Cook, and Tiverton Yacht Club Commodore Phyllis Ibbotson.
For those that were not able to attend Commissioning Day, below is part of my remarks that recognized one special employee. Keith O'Brien, our night Security Guard recently became a hero in my eyes. When you hear this story, I'm sure you will agree. Late at night on 24 May, while on his rounds, Keith noticed a disturbance in the water near the end of one of our docks. His investigation revealed a member who had fallen off the dock into the 50 degree water and was treading water, unable to extract himself and was visibly exhausted. Keith's quick actions probably saved this member's life as unconsciousness can occur in as little as 60 minutes in water that cold. Keith got him out of the water and back onto his boat and also followed up several times during the night to ensure the member had changed into dry clothes and continued to recover. Keith has been the man in the shadows ensuring the safety of our members and their property from sunset to sunrise for the past 12 years. Please join me in a special round of applause for Keith and please thank him in person when you see him for all he does.
This year, at Commissioning Day, I was approached by Newport City Council Vice Chair Susan Taylor about hosting an evening with a delegation from Newport Sister City Shimoda, Japan this July. She and I are in discussions about an appropriate event for these dignitaries and City Leadership. This will be another opportunity to give back to the City and at the same time provide a service that will advance the relationship with one of Newport's Sister Cities.
Tickets are now on sale for the 125th Anniversary Gala Celebration on 17 August 2019 at Ochre Court. This is a Black Tie optional event with ten passed hors d'oeuvres and four food stations including Ahi Tuna Carving Station, Beef Tenderloin Carving Station, Cheese Ravioli Bar, and Risotto Station. Live music will be provided by the band GQ & The Lady. The event will run from 6-11 PM – see the Club web site under 'Events' for more details. Please remember that two tickets maximum can be purchased by voting members until 12 July. After that time, members will have the opportunity to purchase tickets for additional guests if space is available. This is being done so that members have maximum opportunity to attend this event which is limited to 300 total guests.
The 125th Anniversary Books are in and are fabulous. You can purchase a copy on the web site and pick it up in the Office. Only 200 copies were printed and they will be sure to go fast so don't wait too long to get yours. The book contains a lot of historical artifacts and is the result of many hours of research and development by the 125th Anniversary Book Committee: Judy Rowe, Coleen Raposa, Lisa Gladding, and Susie Winsor. When you see the quality and content of these books, I'm sure you will agree that they are a piece of history and will make a great keepsake for generations to enjoy.
The Club is in full operation and is looking great. Club Steward Rudy and his team have done an outstanding job with maintenance, seasonal updates, and ongoing attention to detail. Again this year, Carol and Bob Nagle prepared the amazing flower boxes around the Club which add a touch of elegance to the exterior. I thank all who have had a hand in making the club look amazing – your work does not go unnoticed.
Lastly, I trust that those that have boats have or are nearing completion of all pre-launch tasks and are or soon will be on the water. The Bay is calling and I hope you all have a safe and enjoyable summer season.
Wishing you fair winds and following seas,
Tom Rowe, Commodore
---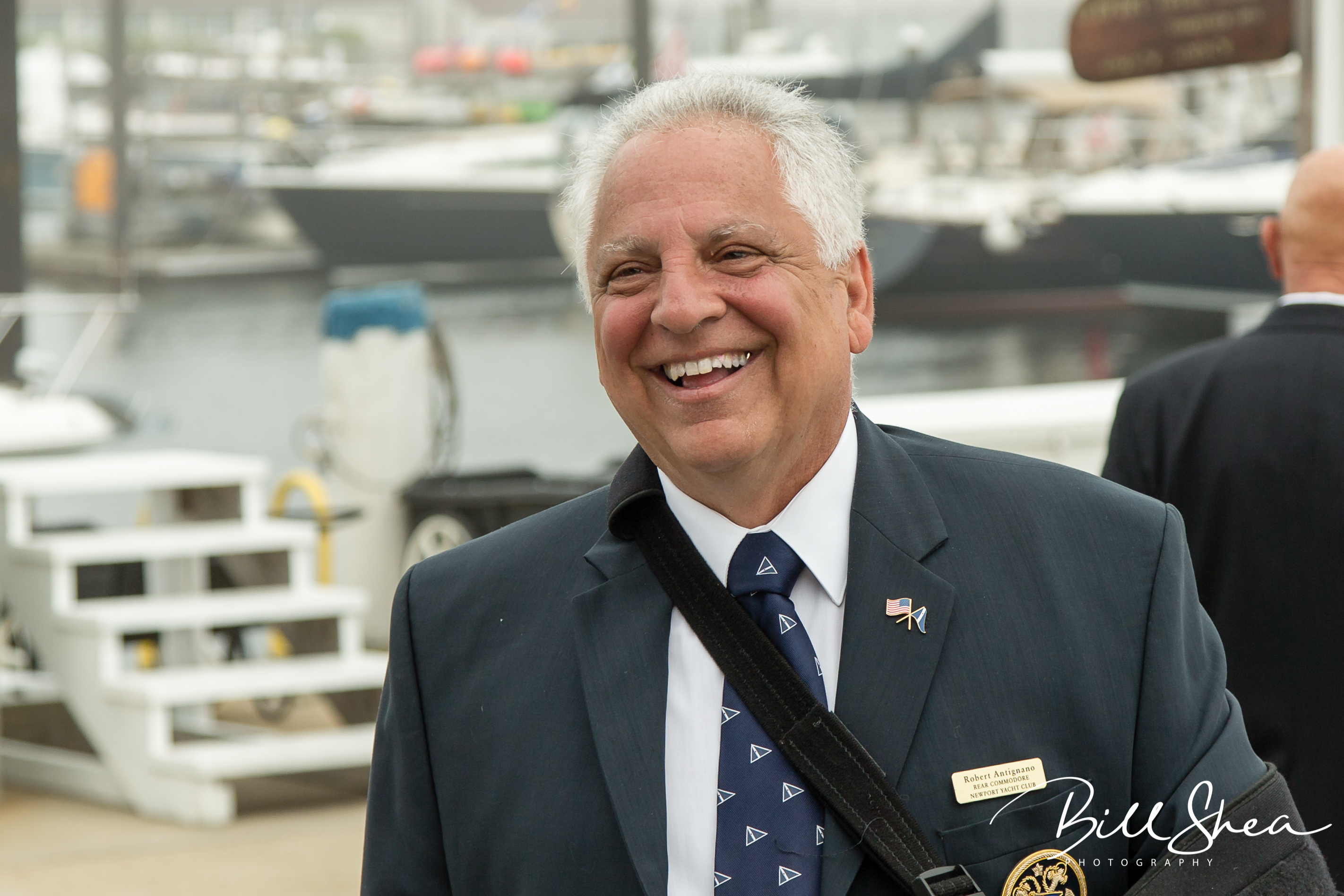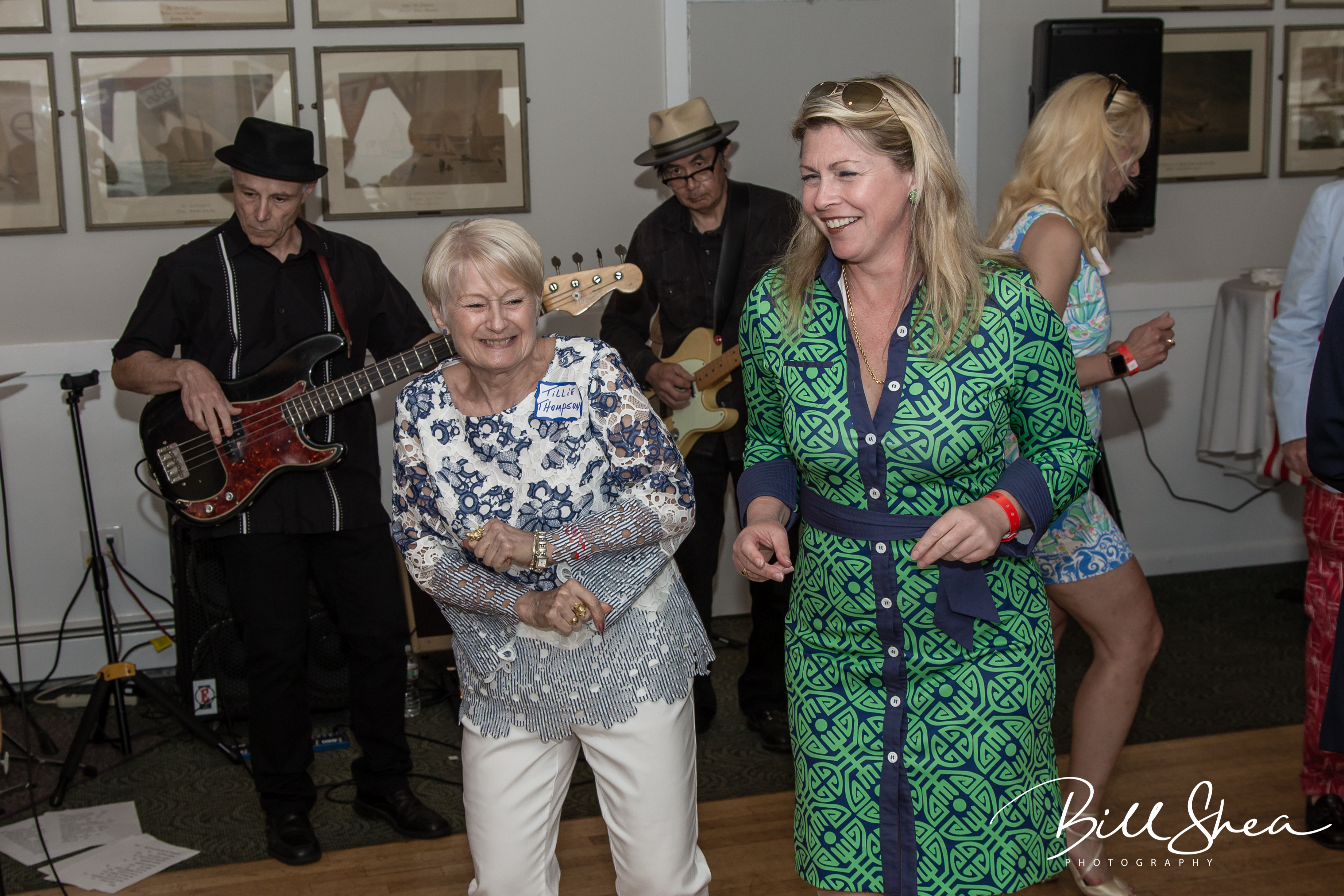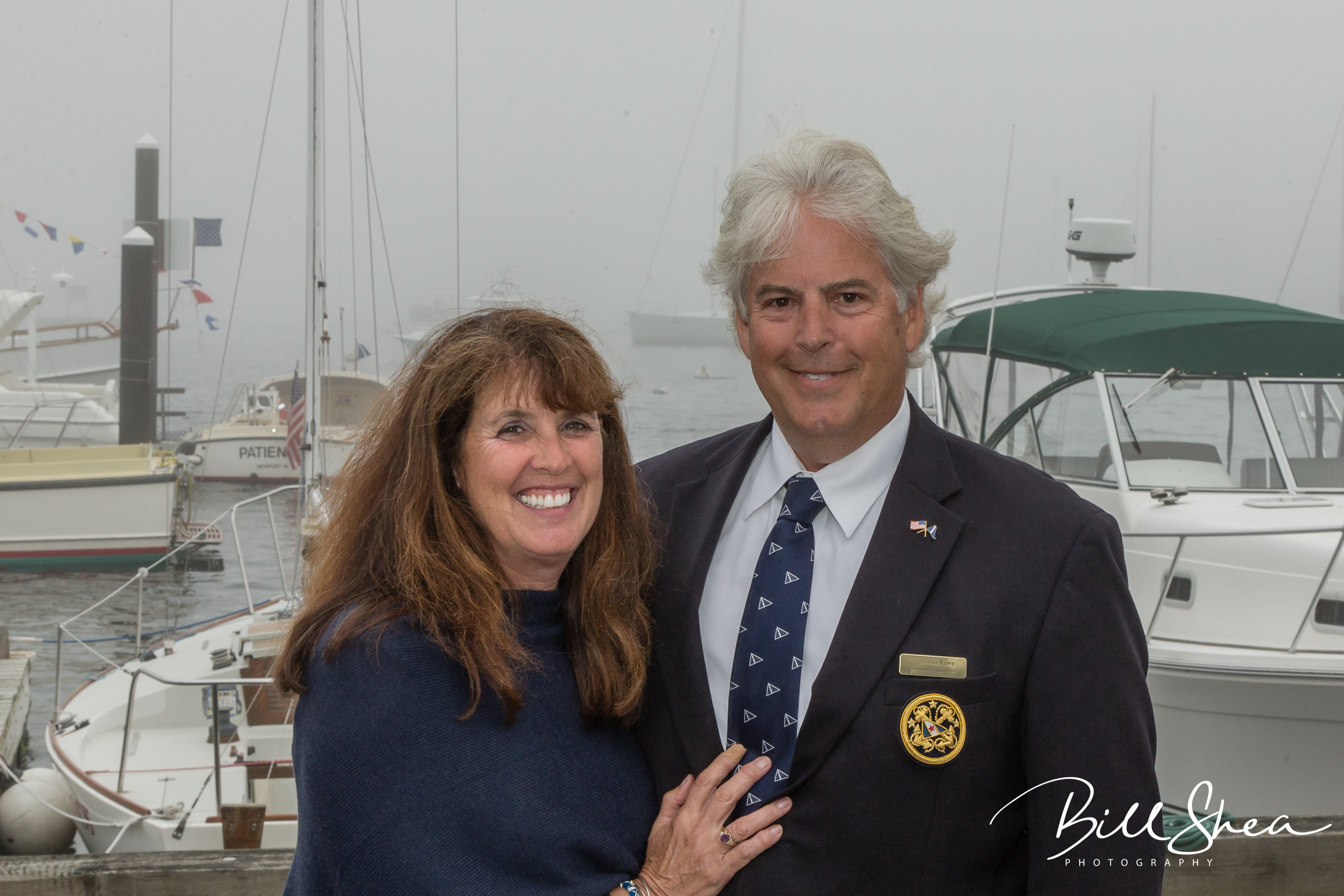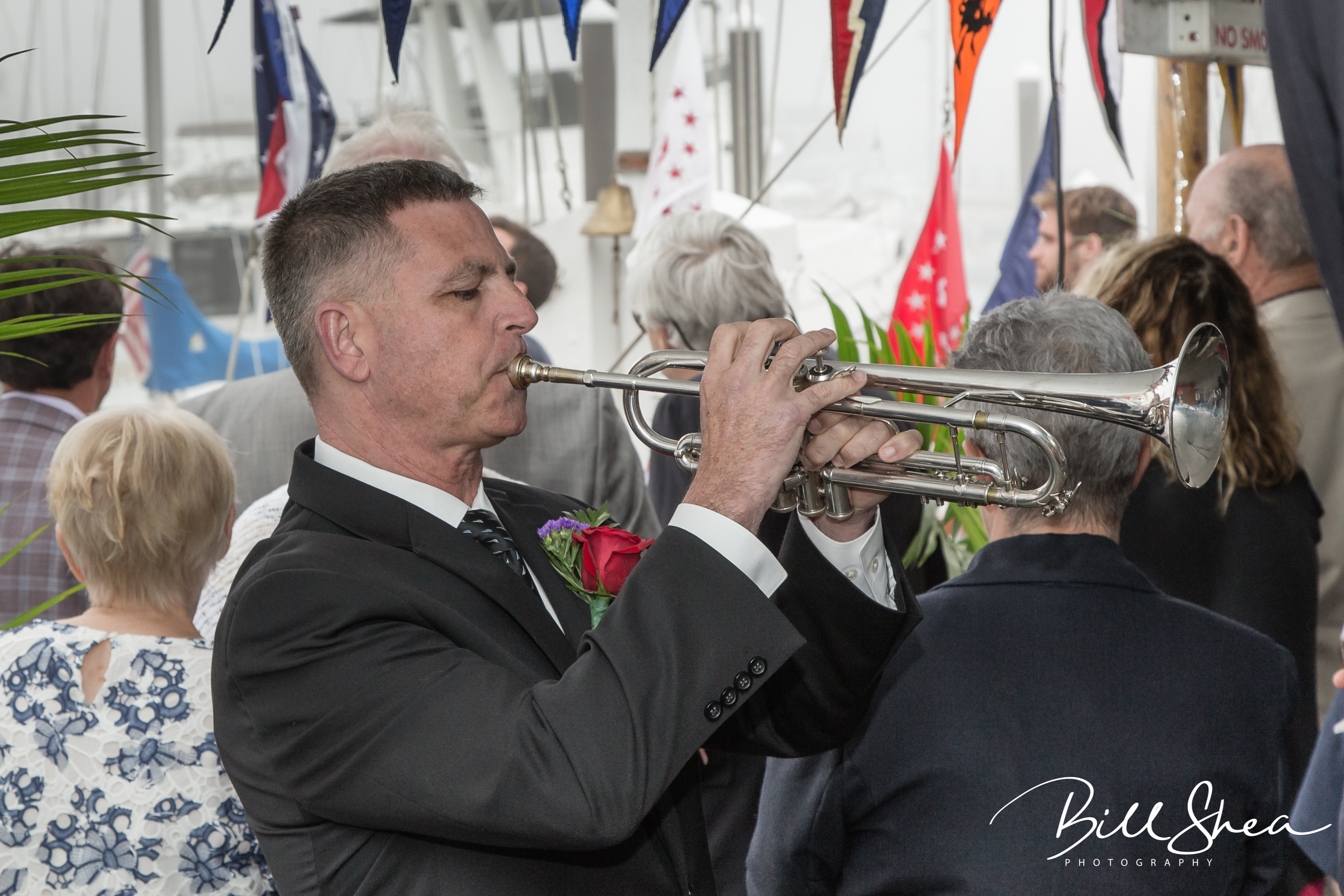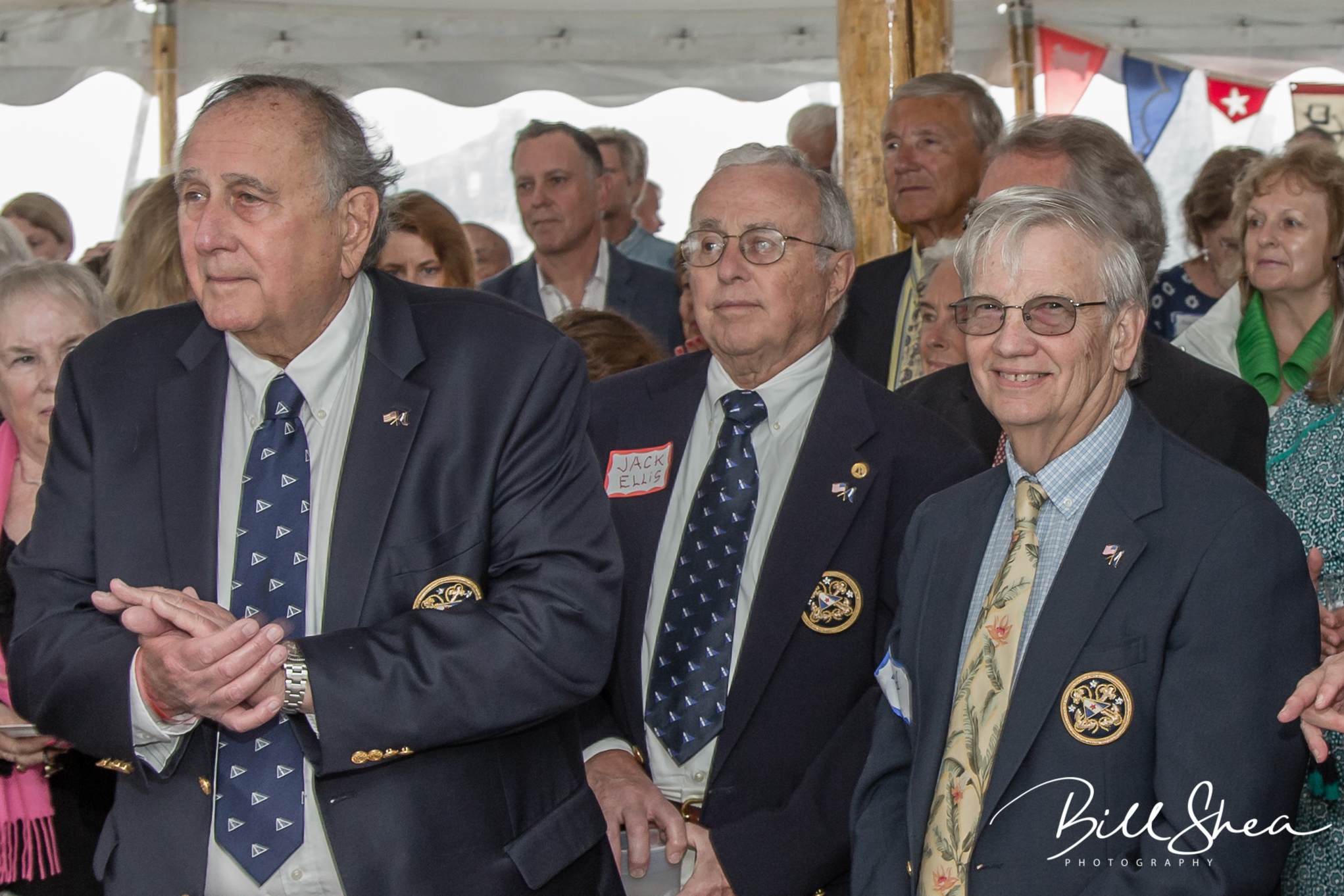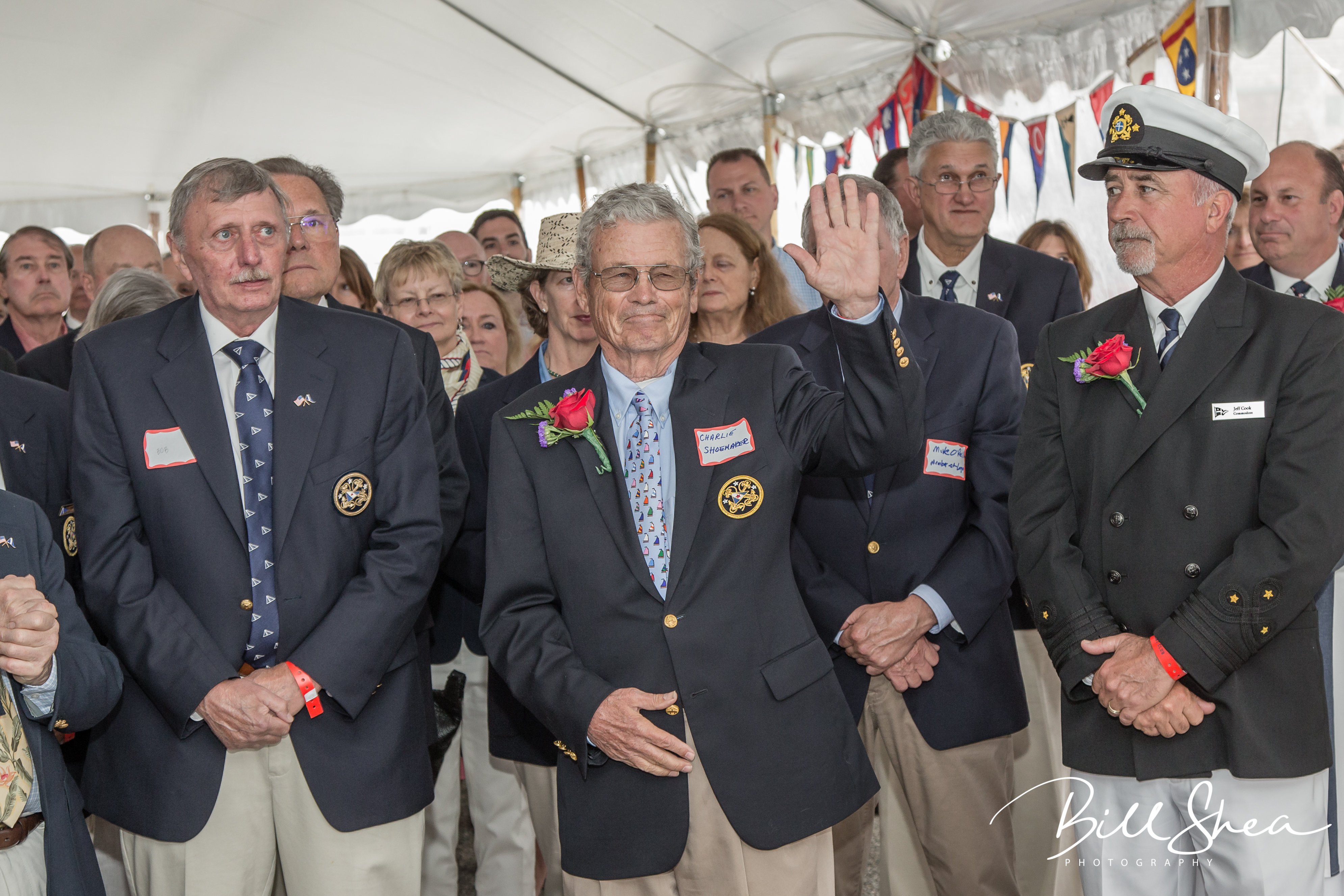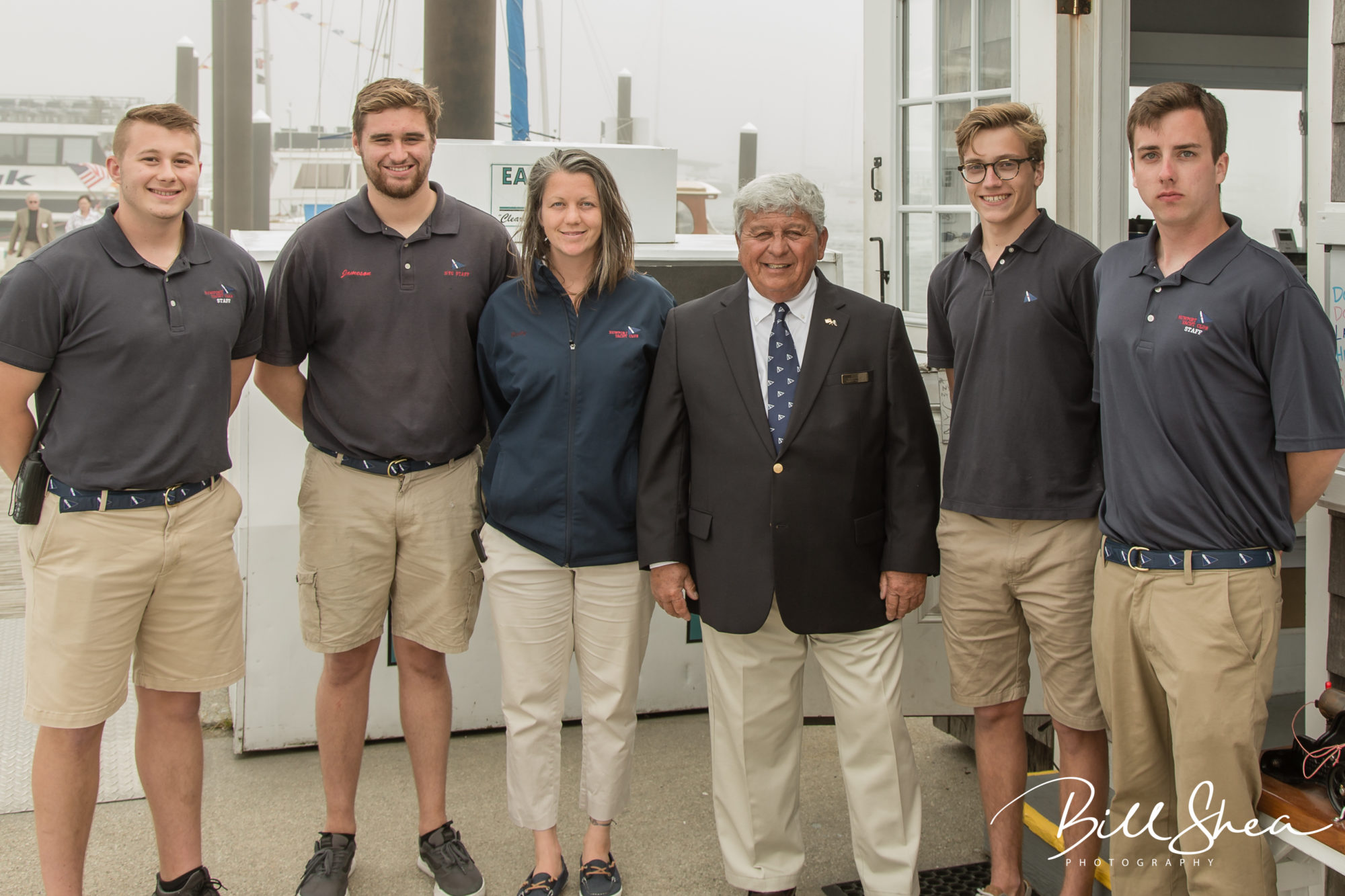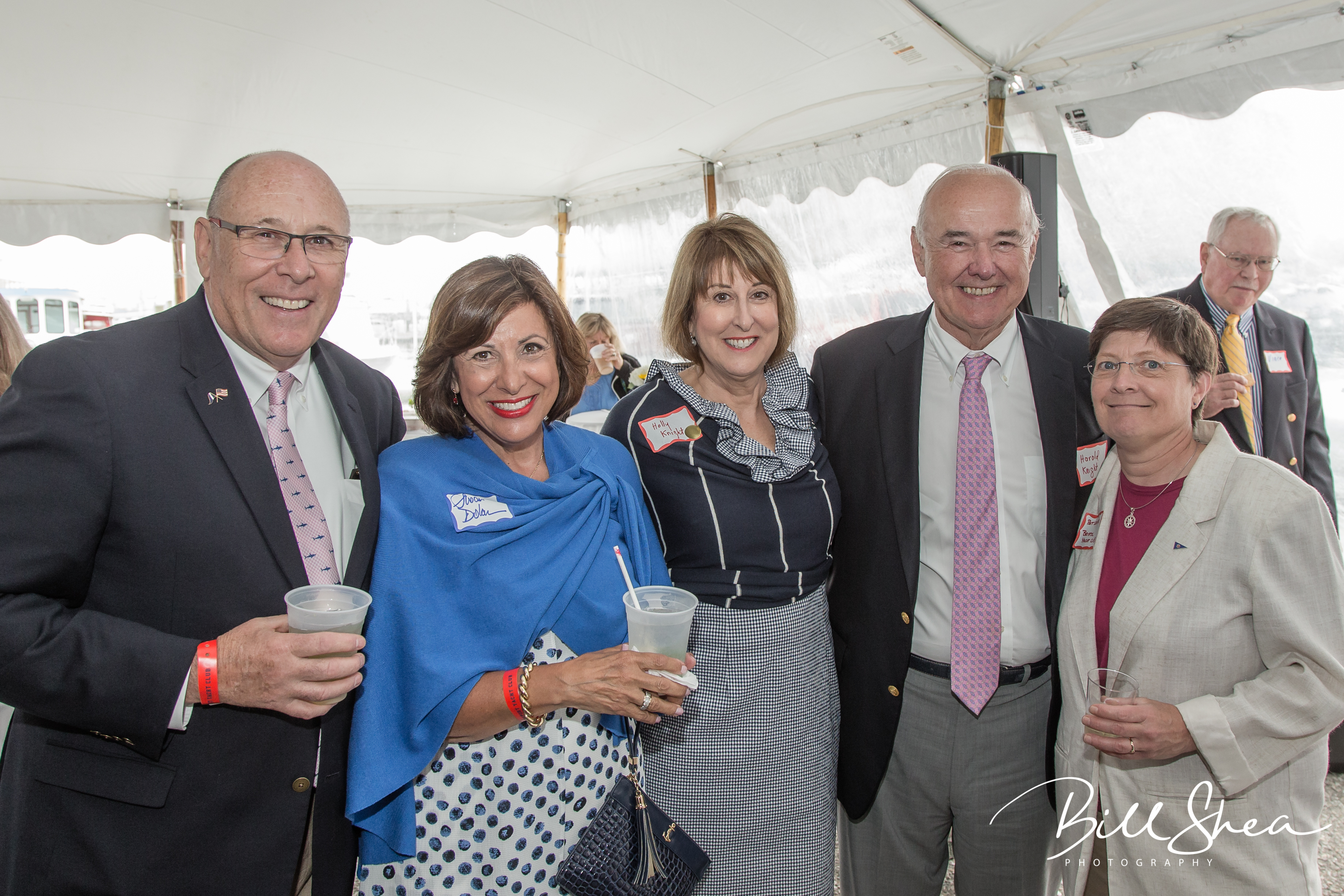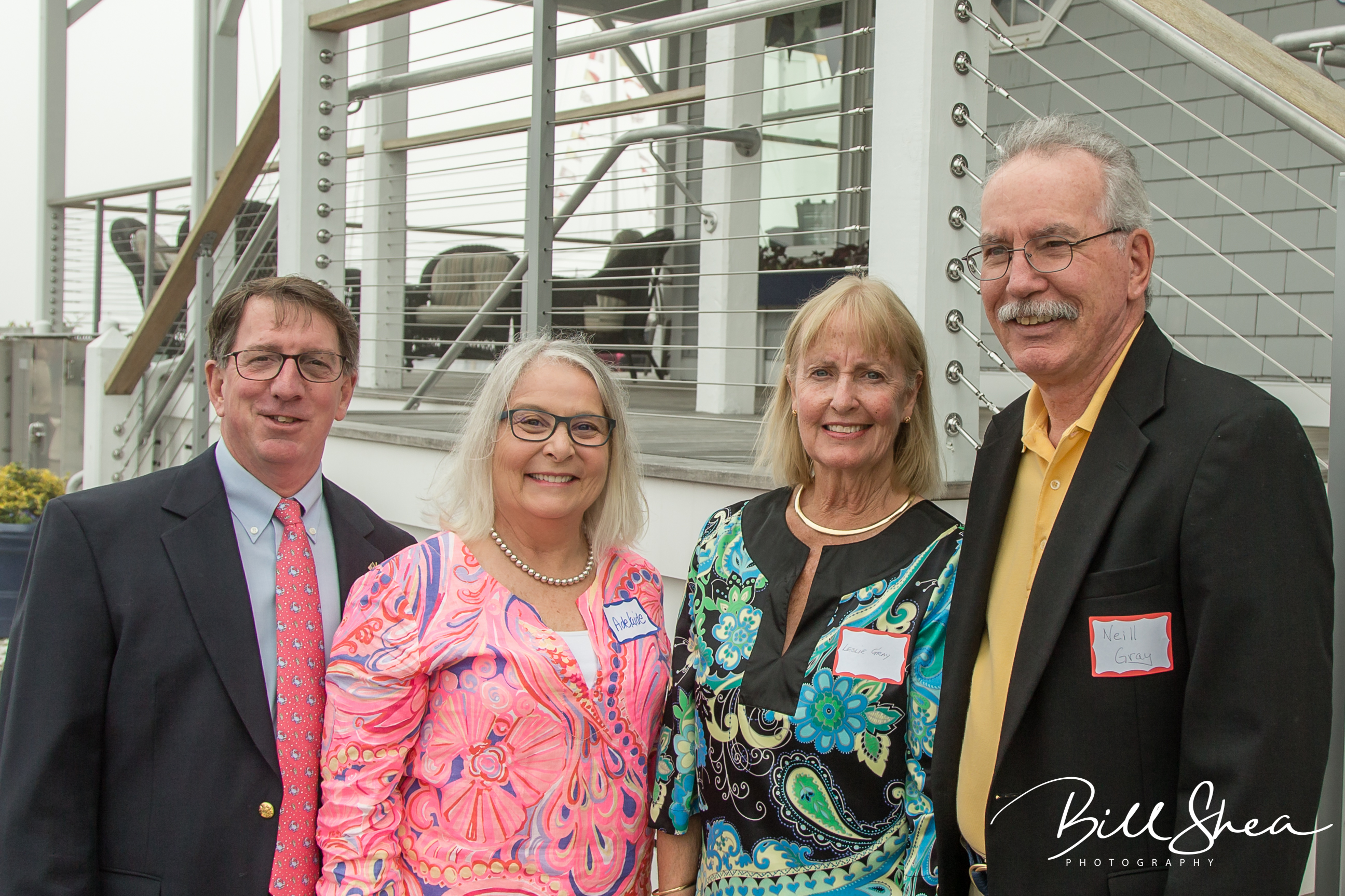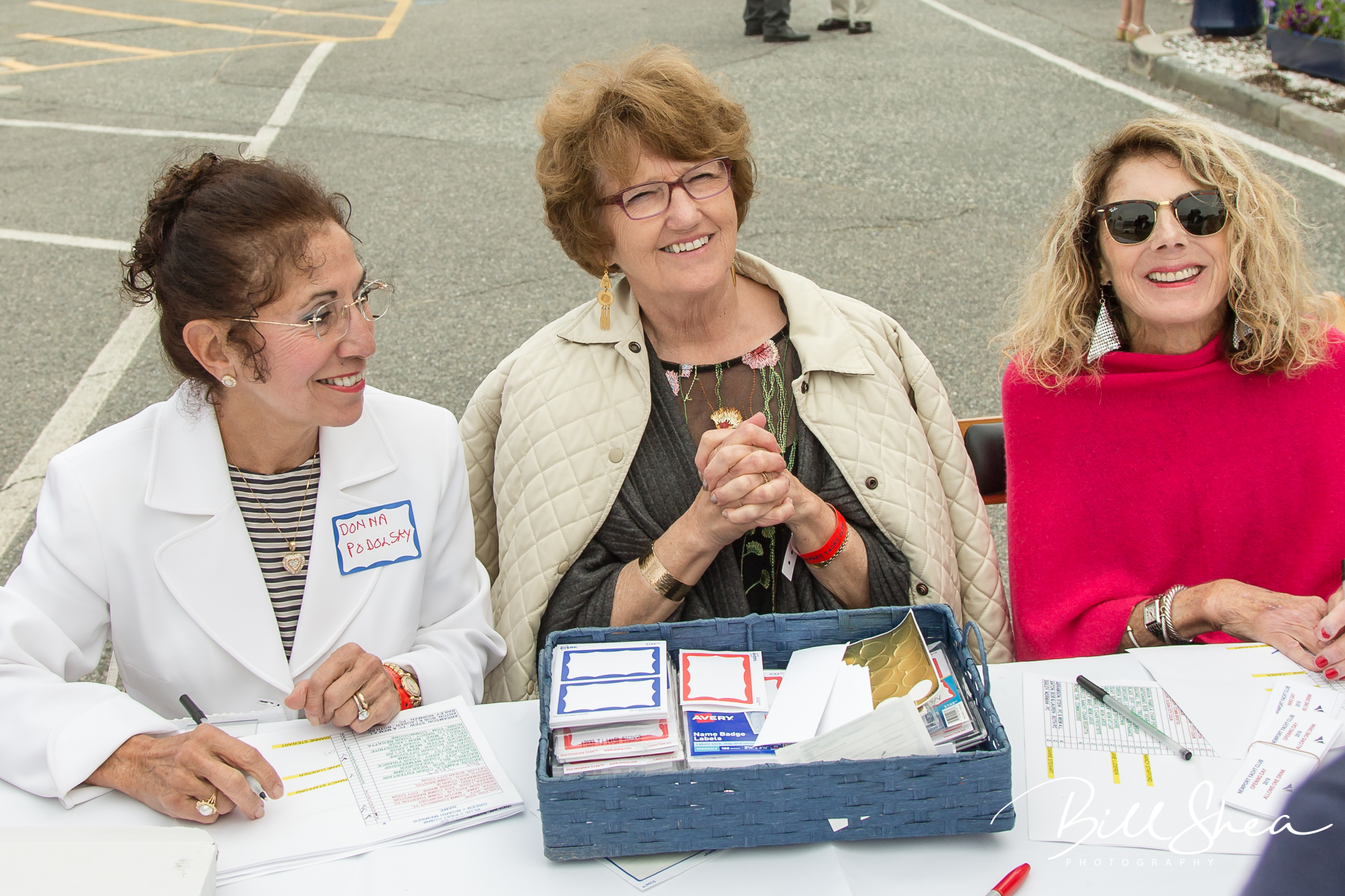 ---
125TH NEWPORT YACHT CLUB ANNIVERSARY BOOK SALE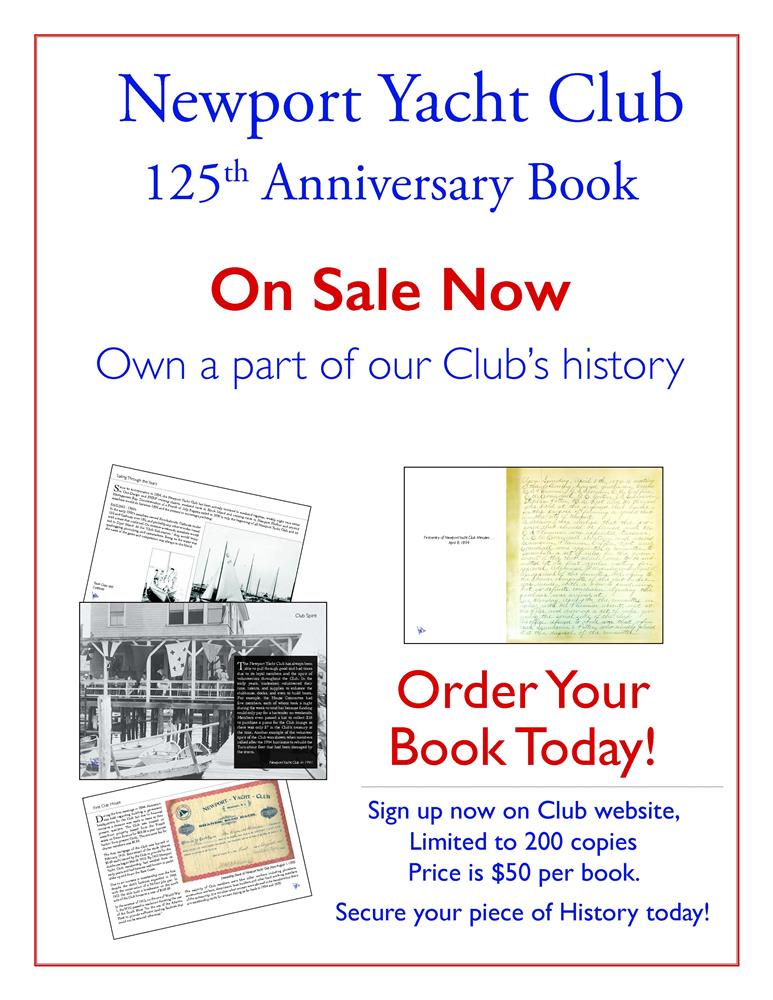 The Newport Yacht Club is celebrating its 125th anniversary this year. To commemorate this milestone, a book has been written which offers a retrospective look at the Club since its formation in 1894. This book will trace the history of the Club from inception to present day. Here is your chance to own a piece of our Club history.
Go to 30 May Event for purchase of 125th Anniversary Book.
---
---
JUNIOR ACTIVITIES COMMITTEE
ADVENTURE CAMP SIGN UP: Camper sign ups are going well and filling up. If you are at all thinking of having your child, grandchild or have a friend interested in having their children go through the camp you may want too sign up soon in order to ensure a spot. Sign ups are through the NYC website under juniors. We also have scholarship spots still available. Scholarships are being awarded on a rolling basis now. Sign up for scholarships are also found on the website.

PRIVATE LESSONS: Private lessons will be offered to club members (Adults and Juniors) and the local community aboard our two keel boats, J22 or Ensign, after 4 pm on Mondays and Thursdays for two hours starting between 4 and 6 PM and during most weekends starting in June 24 to August 16. Classes can be tailored to your needs and your level of experience. Beginners are welcome. For questions and more information about our private lesson program including pricing and sign up information please contact our Junior Sailing Program Director Sam Gallipeau via email at samgallipeau@gmail.com. Also, stay tuned for sign up details to be posted on the Club Junior Sailing bulletin board.

HOST FAMILY/HOUSING: Two of the instructors for this coming season need to find housing. Both are females in early 20's. If you are at all interested in being a host family or know of possible housing opportunities for the summer please contact me for details. Time period would be Mid June through the third week in August. For more information please contact our Junior Sailing Program Director, Sam Gallipeau, via email at samgallipeau@gmail.com
SAVE THE DATE: June 15, 2019 is our 2nd annual Junior Sailing Auction fundraiser. We need silent auction items. Please contact Mike Barszczmbarszcz@aol.com if you would like to donate to Jr. Sailing.

CLUB J22 (KATE) and ENSIGN (NEWPORTER): Volunteers are needed this spring to prepare these two boats for launching. Volunteers that work with the Junior Sailing Committee are able to sail them at no charge for the season. Please contact club members Steve White (steve@srwesq.com) or Barry Ripley (bripley2000@aol.com) if you would like to volunteer getting these boats ready.

For club members that wish to sail the Club Ensign or J22 boat for the season we will be charging a seasonal fee of $200. Qualification by one of our instructors is required in order to use them. Boats will be available daily from 4:30 till sunset on weekdays and all day Saturday and Sunday when the dock office is open till sunset. The exception will be when the boats are being used for private lessons. To sign up to be qualified please contact our Junior Sailing Program Director Sam Gallipeau via email at samgallipeau@gmail.com. Once you are approved your name goes on a list at the dock office where they will have a schedule for sign ups. If you do not volunteer on the Junior Committee to maintain these boats or you do not pay the fee you will not be able to use these boats.Fair Winds,
Jonathan Bixby, Chair
Kate Wilson
Mike B Barszcz
---
---
ENTERTAINMENT COMMITTEE
Opening Day Party: By most accounts, our Opening Day party on June 1st was a great success. Chef Kevin De Chenes and his team provided an excellent spread for our members and guests. The shrimp cocktail prepared by Charlene was bountiful and delicious as it is every year. The Paula Clare Band got everyone on the main deck dancing to jazzy tunes. Also, I would like to extend a hearty thank you to those who worked on decorations and check-in and to our Newport Yacht Club staff for seamless operation on Opening Day.
Lobsta and Live Music: The next Entertainment Committee event will be a Lobsta and Live Music party on July 20th from 5-8pm. Half Step Down – playing Classic Pop & Rock will perform. Charlene will be preparing our feast. You will be able to purchase tickets in a week or so on our website. Hope to see you there.

125th Anniversary Gala: Tickets for our 125th Anniversary Gala on Saturday, August 17th. should be on sale on the website by the time you read this. This is a black tie optional event at Ocre Court. Full menu and all details are on the website. It is sure to sell out so purchase your ticket quickly if you plan to attend.
Respectfully submitted,
Pam Akgun, Entertainment Chair
---
---
FLOAT & DOCK COMMITTEE
Two quick notes this month:
Please, not leave items on docks that will interfere with other people using the docks.
And, a reminder that the main Summer slip waitlist and the small boat dock wait list will be open for the month of July. Details will be sent via email blasts throughout the month.
Steve Damas, Chair
Bob Morin
Roger Hemond
Frank Pearson III
David Stewart
---
---
REGATTA COMMITTEE
Hi everybody! Yes – summer has finally arrived and racing has officially started!! But that doesn't mean you can't still register!!!
Registration is open – just go to the NYC website and click on Sail Racing! Click on On-Shore and the registration forms are located under One-design or PHRF.
Remember – we break the summer up into 2 series: Series I is June/July and Series II is July/August! So if you aren't inclined to commit to the WHOLE summer – come join us for one series or the other!!! The more the merrier!!!
During the course of the winter, several members of the race committee volunteers took the time and made the effort to attend classes and take exams to become USSailing Certified Club Race Officers. These individuals have spent hours outperforming race management duties improving their proficiency to ensure that best possible racing conditions for our competitors.I am pleased to extend congratulations to the following members of the Race Committee for this achievement:
Allen McCoy
Steve White
Kim Lyons
Peter Herne
Lee Parks
Nancy Parrillo

Regards -Nancy Parrillo, Chair Regatta Committee
Alan Renfrew
Al McCoy
Tom Pederson
Lee Parks
---
OFFSHORE COMMITTEE
The Bermuda One-Two had a wonderful start with light winds out of the North and a nice sunny day. However, within that day boats started heading back one of which broke its rudder on an offshore fishing buoy at the continental shelf. Up to date 8 boats have dropped out and returning leaving 20 boats finishing. Currently, 4 boats have finished, all Class 40s with Dragon finishing first.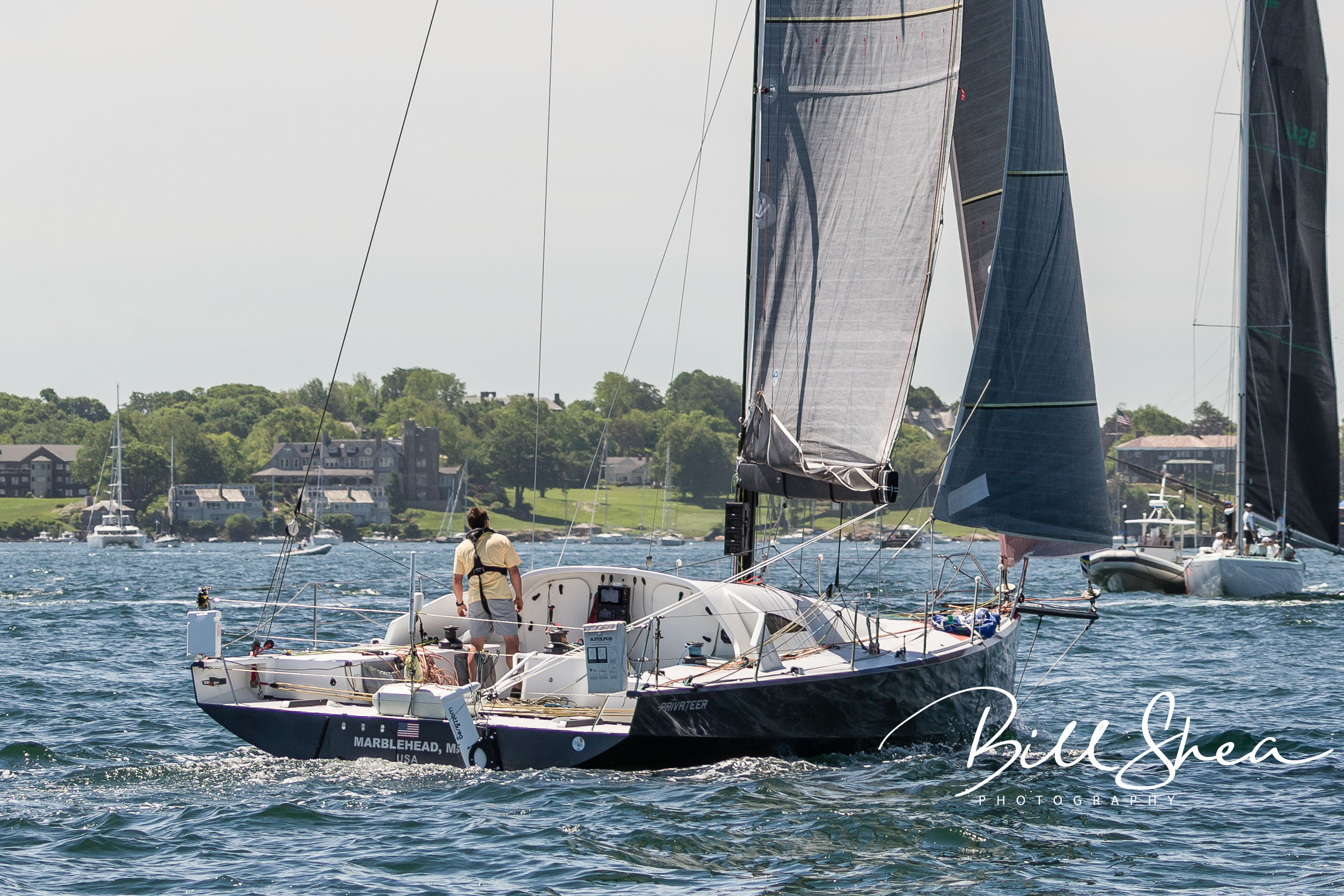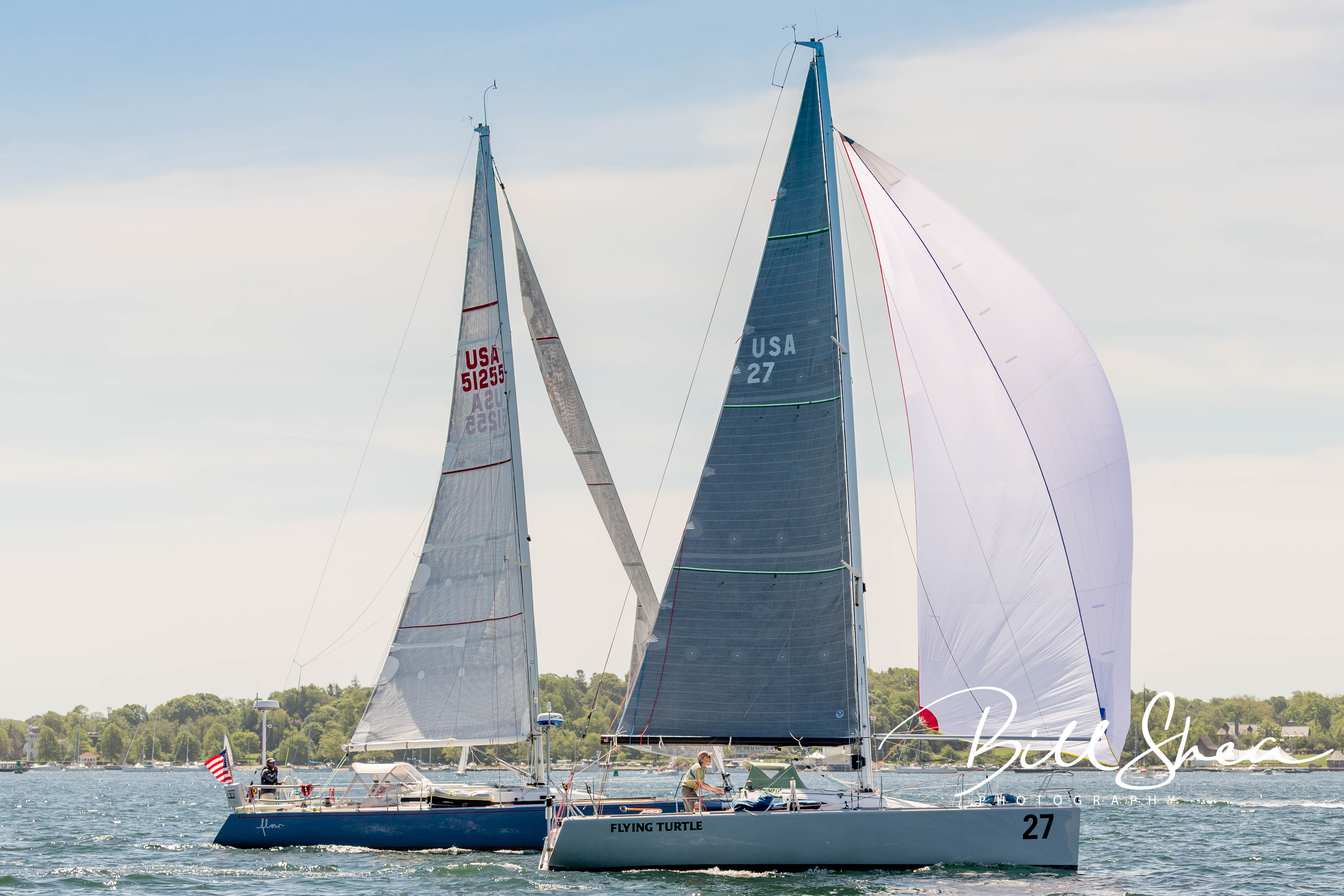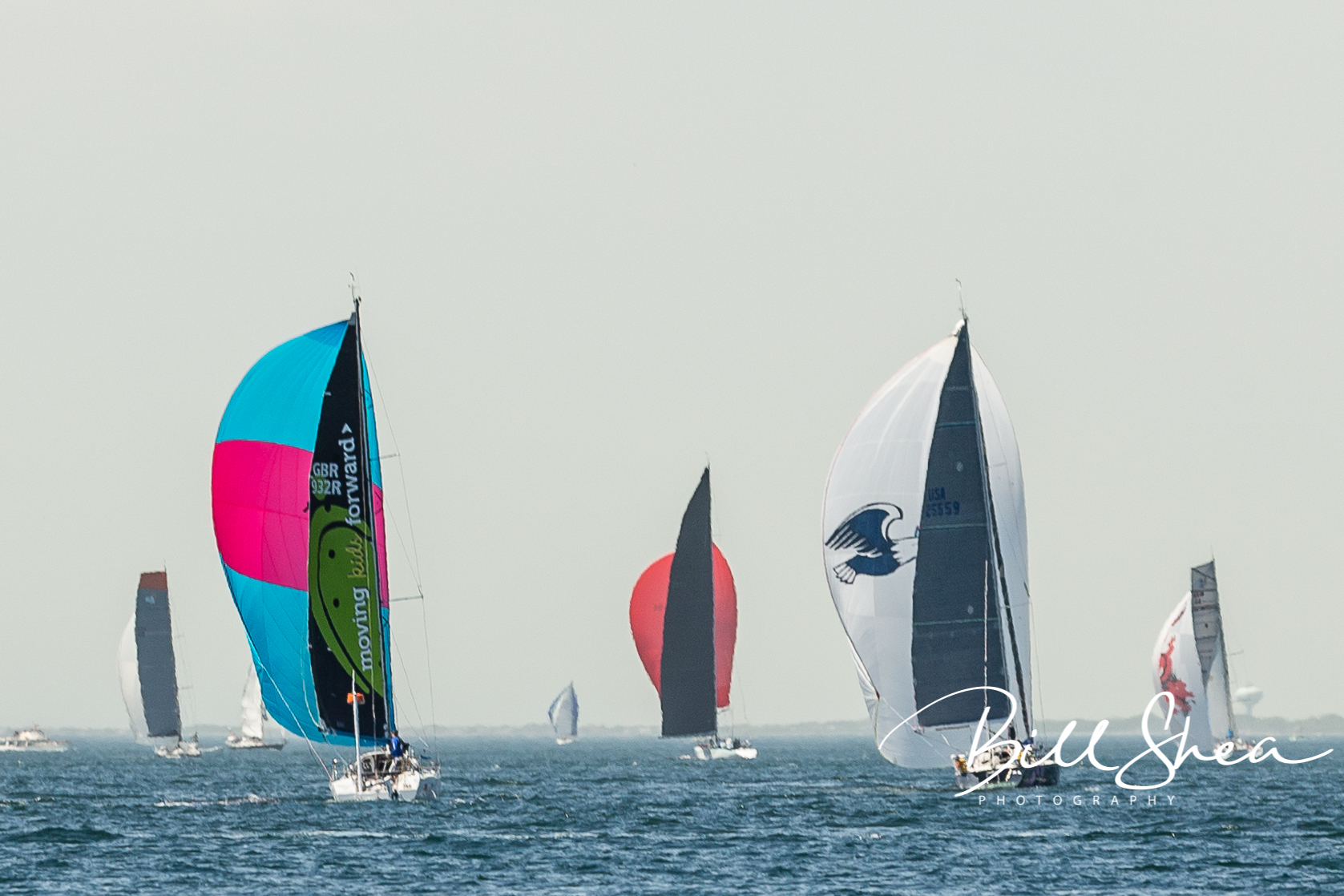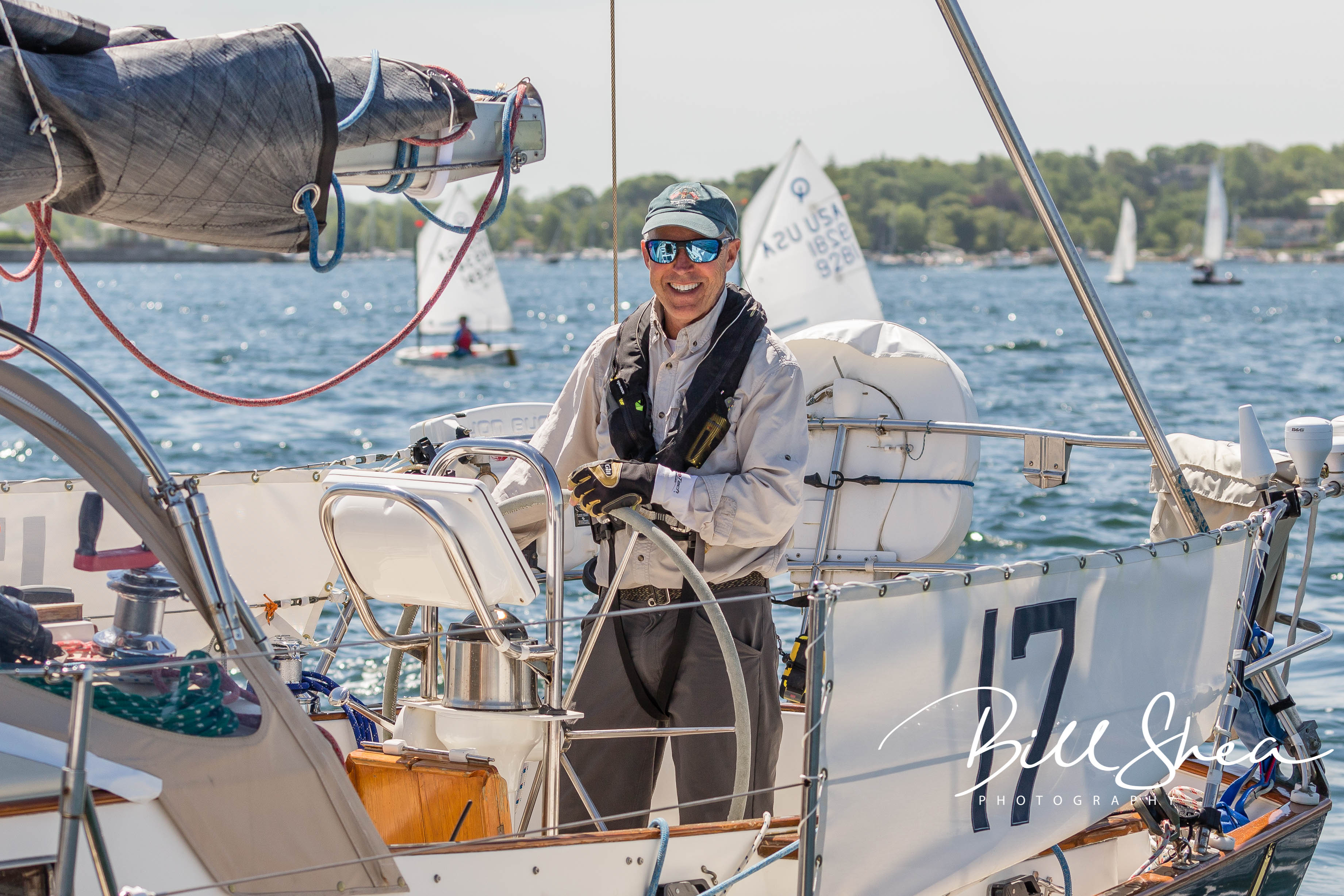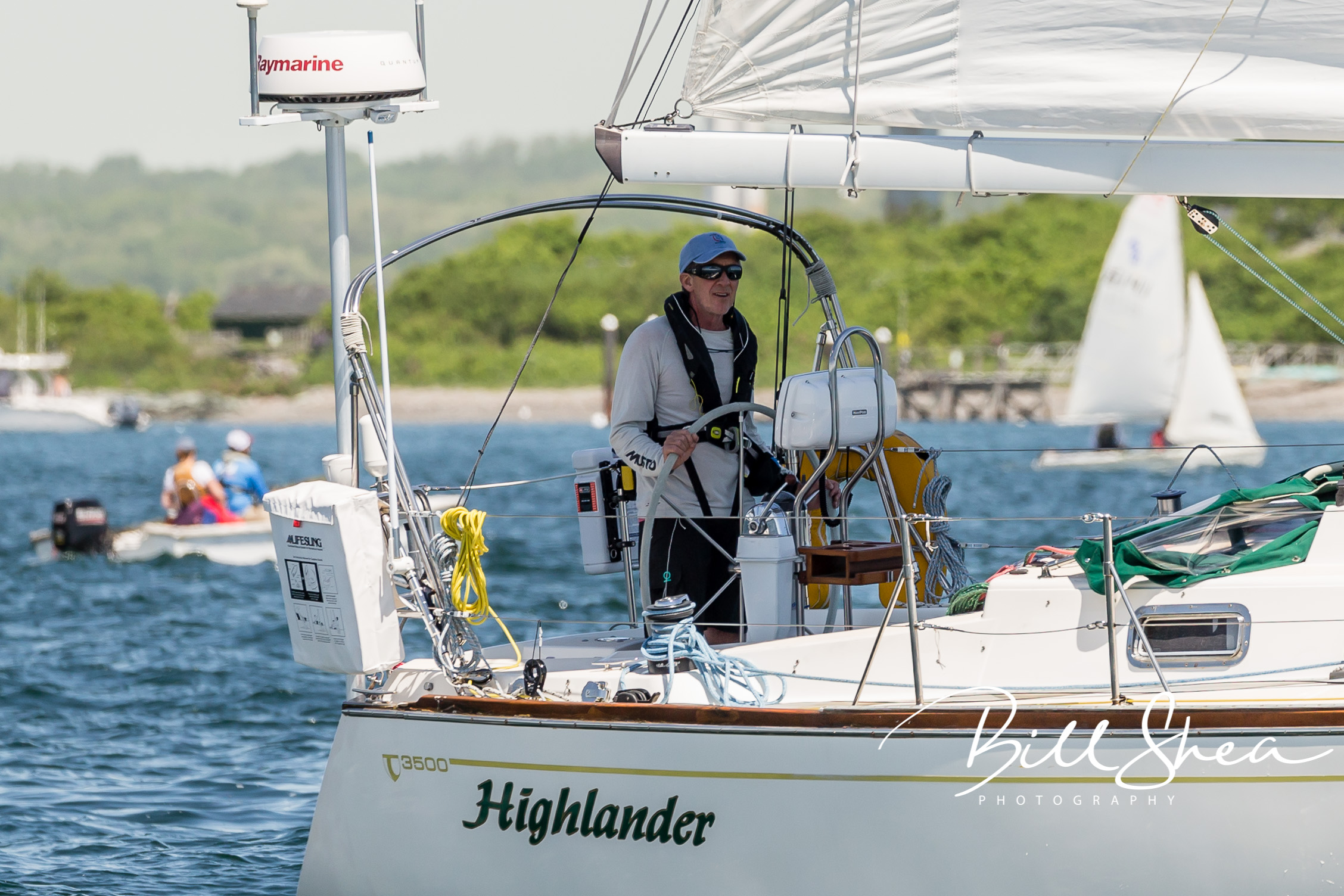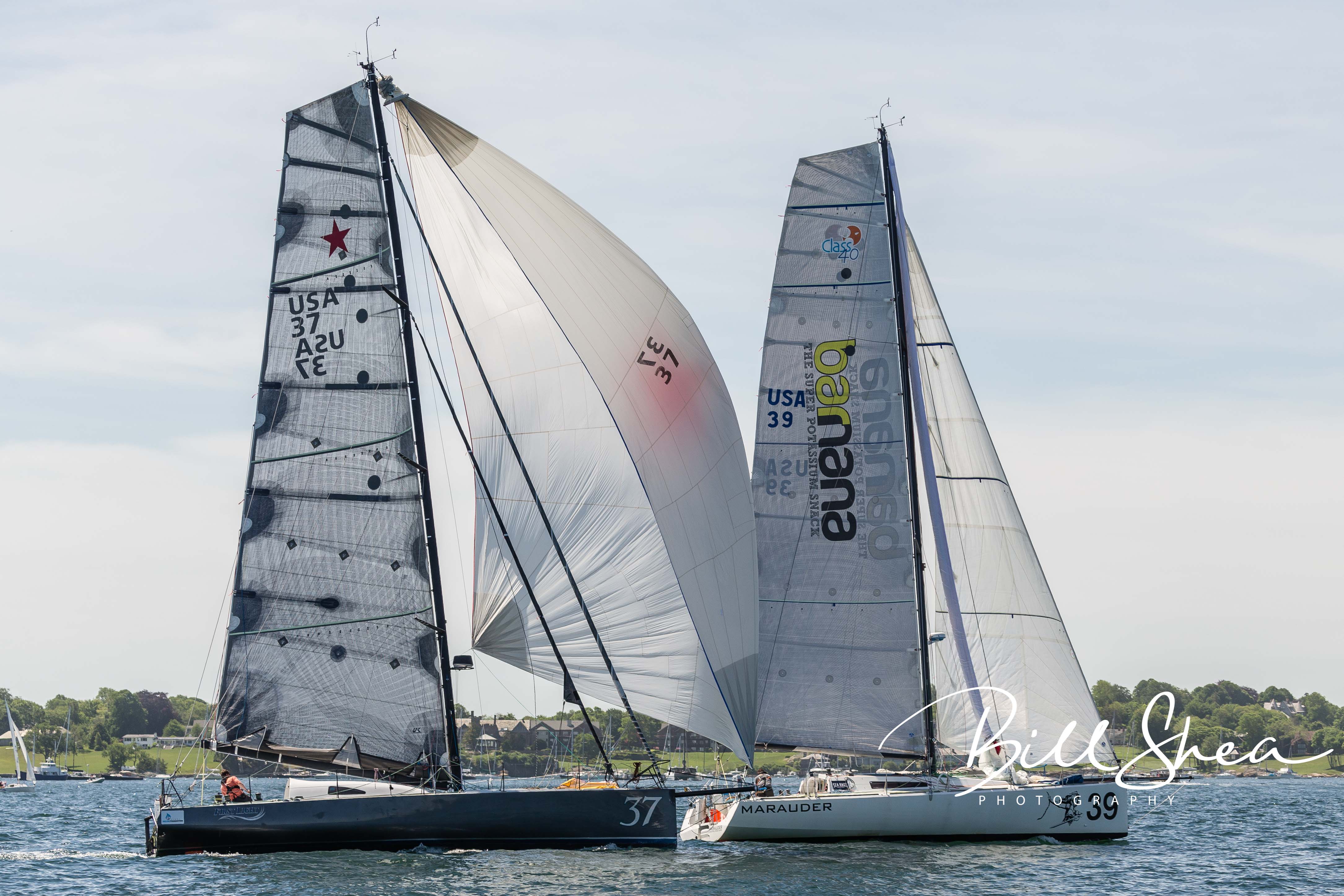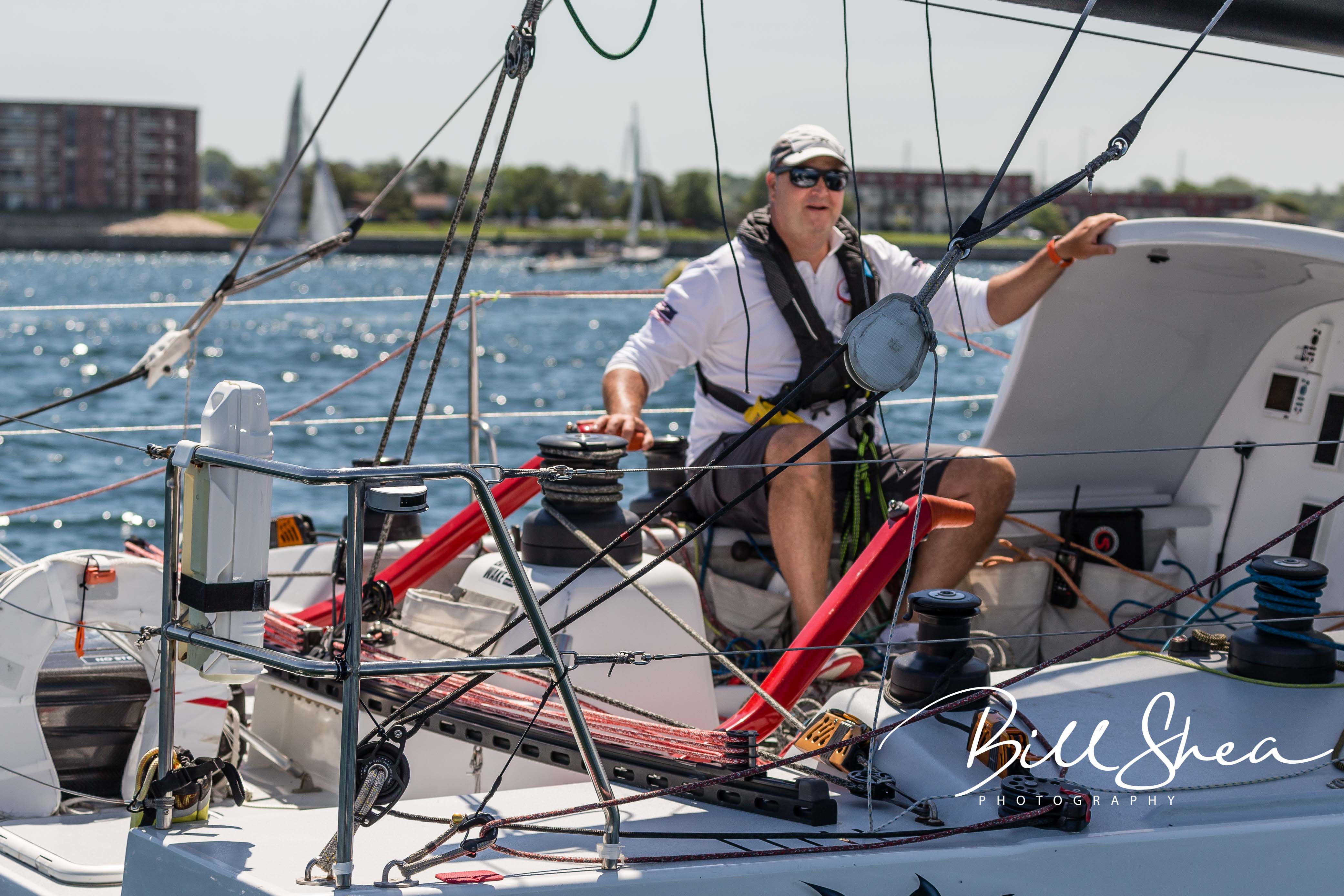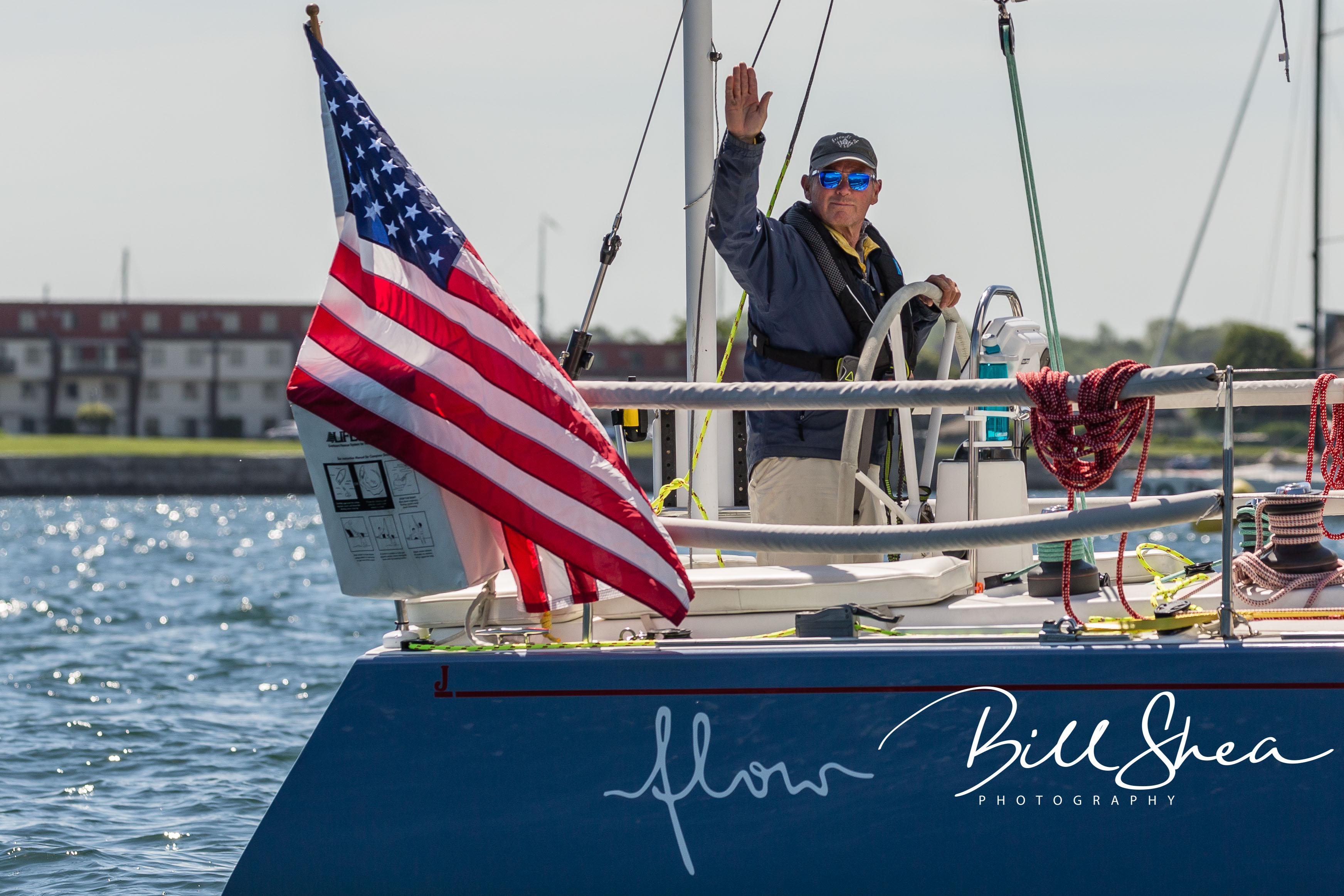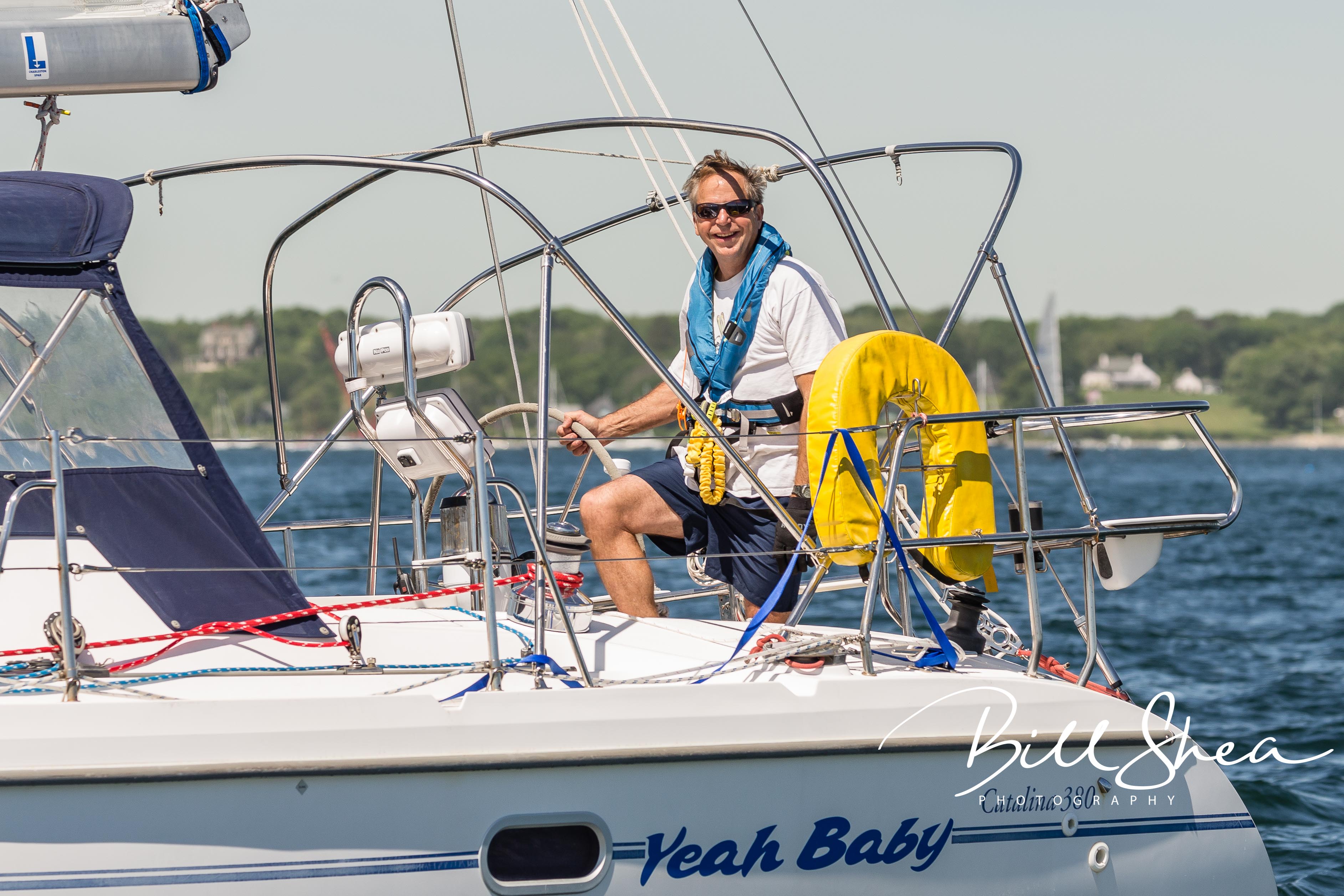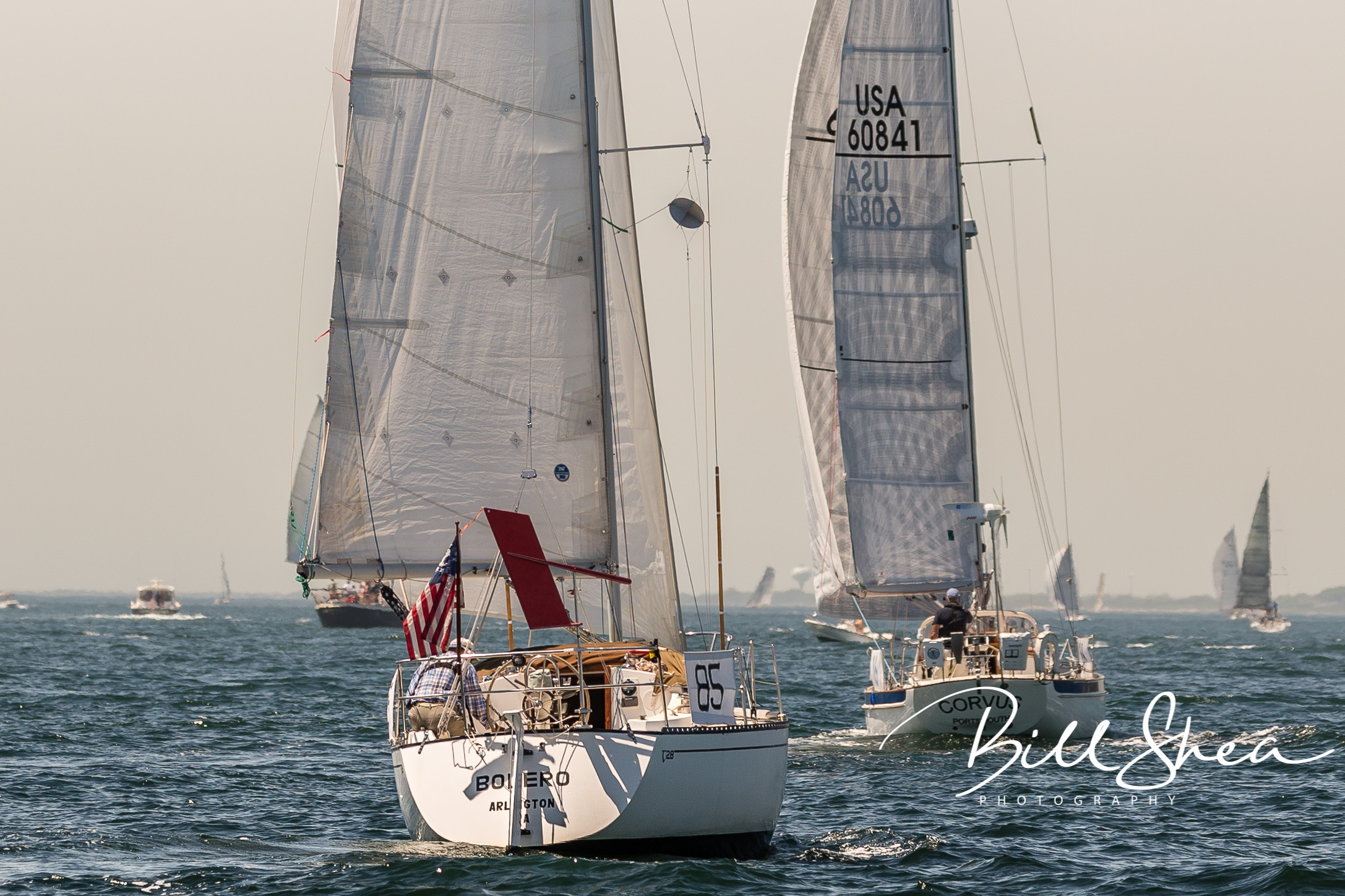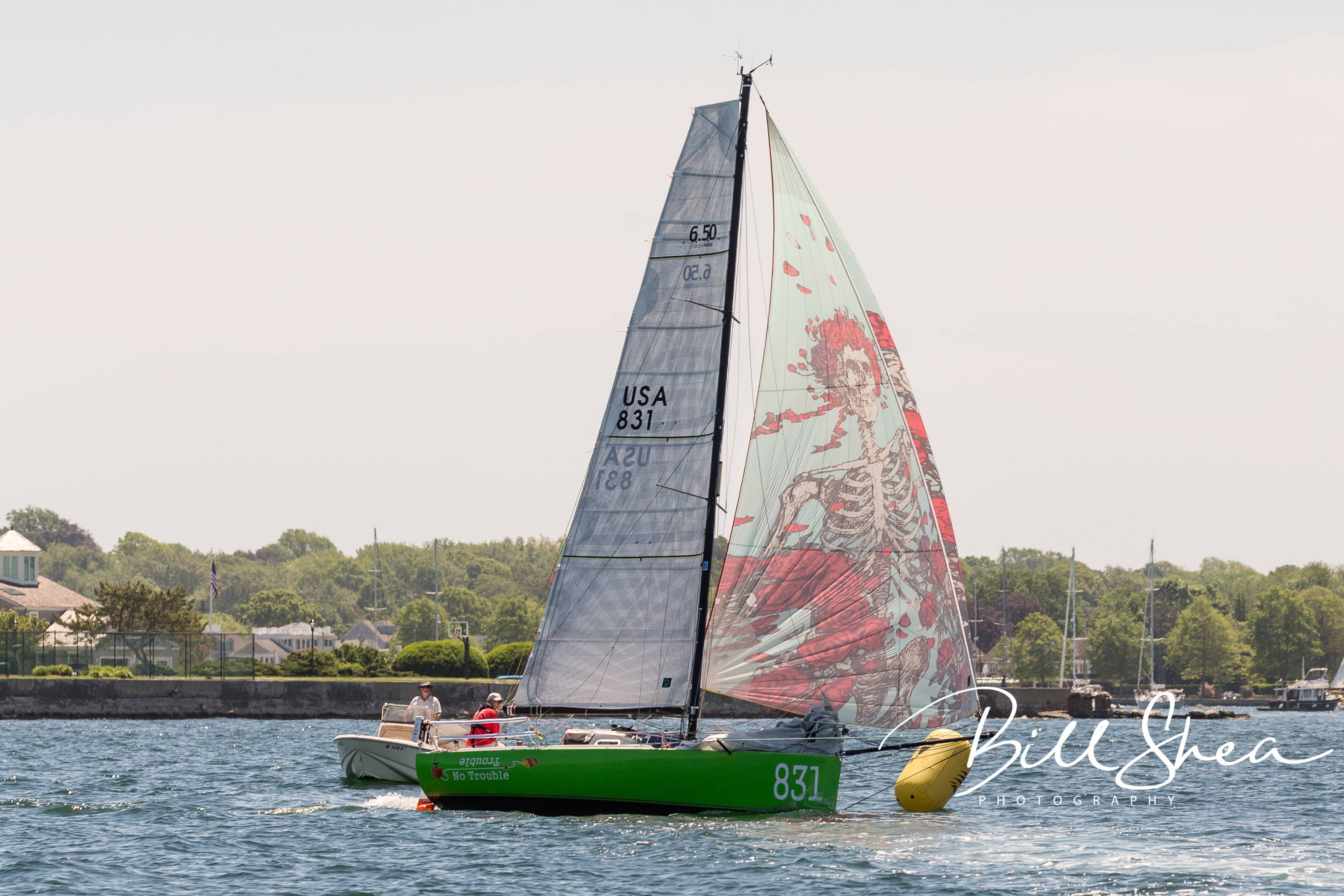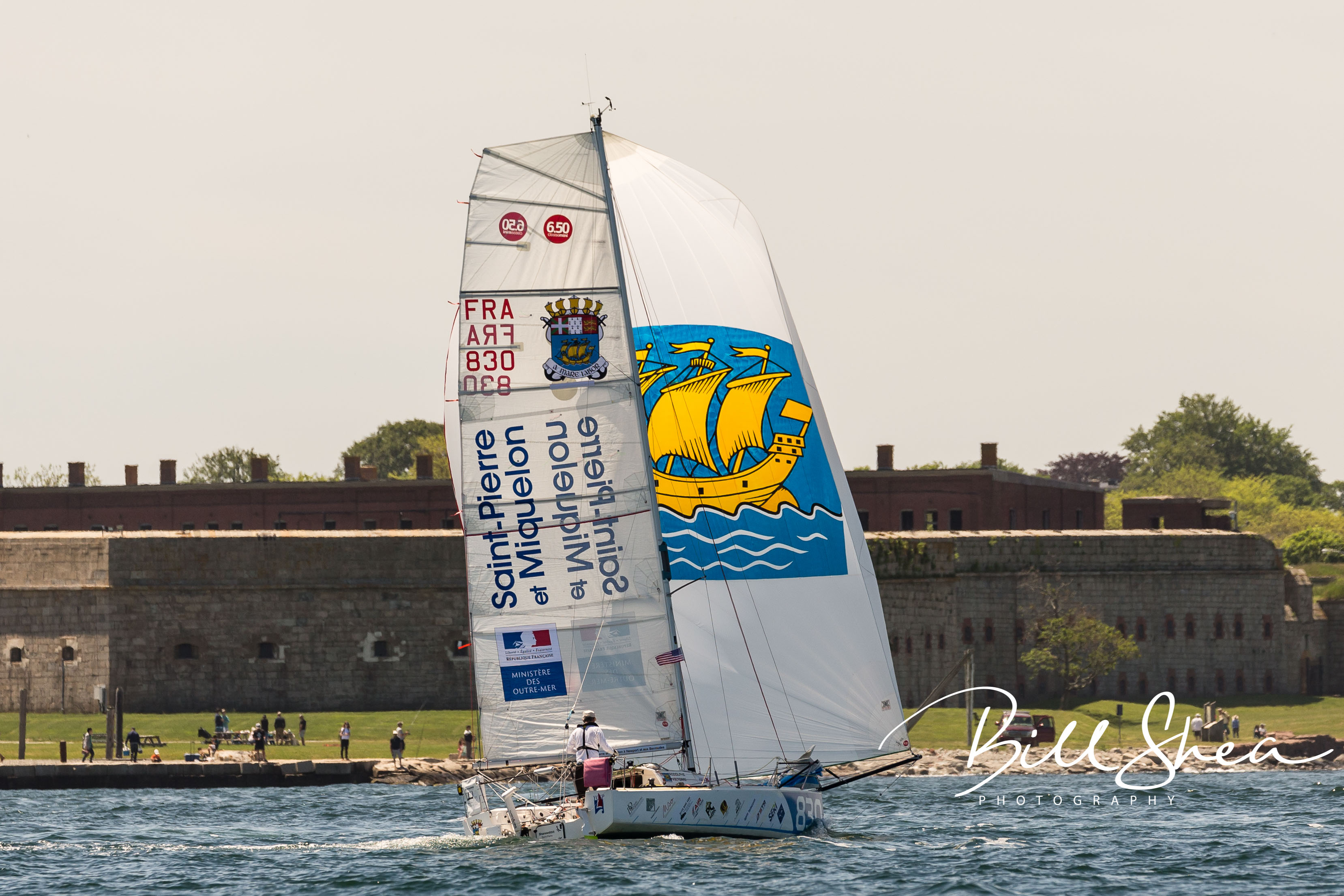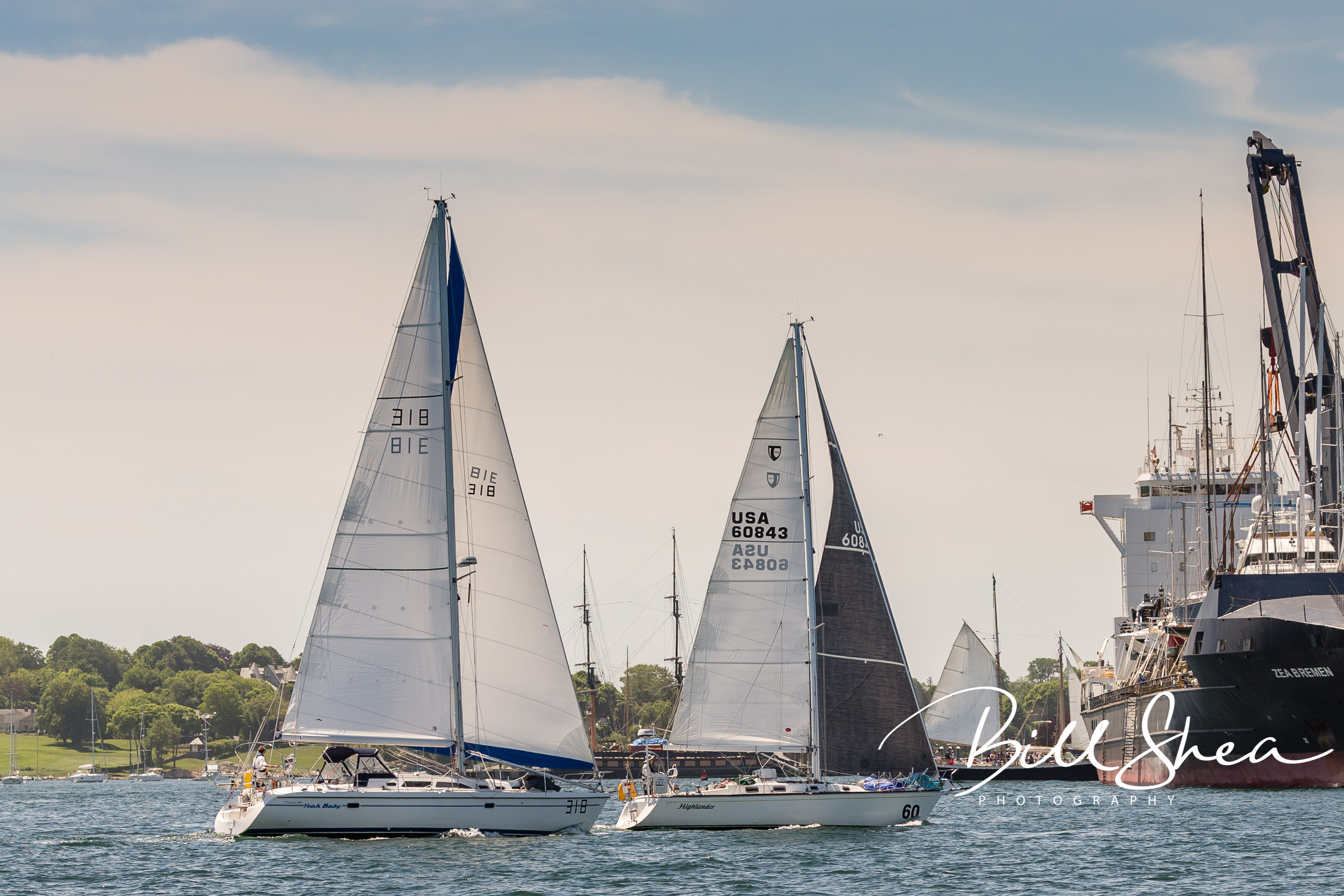 Dates of interest:
New England Solo/Twin July 26/27
Mitchell Columbus Regatta October 12-14
Skippers' Shore Party November 2
Roy Guay, Chair
Kristen Wenzel
Ted Singsen
Betsy McClintock
Pat Clayton
George Crocker
Brian Clayton
Caryn Cummings
Tristan Mouligne
---
FINANCE COMMITTEE
The Dashboard: The dashboard is working well and committee chairs are using the report as a management tool for their committees. The clubs net income for the first four months of the year is 9% ahead of budget.
The Cashless System: After reviewing information on the pros and cons of such a system, it was decided to place the Cashless System on the back burner.
Larry Girouard, Chair
---
If you have something you'd like to share with the Club membership in the Burgee, please send your submission to: communications@newportyachtclub.org for review and consideration.
---
---
NEWPORT YACHT CLUB WIFI
| | | |
| --- | --- | --- |
| Newport Yacht Club Guest | No Password | Inside the club and marina |
| Newport Yacht Club | Password | Inside the club and marina |