Downloads:
NOR / Schedule / Safety Check List
NOR Ammendment 1
Sailing Instructions
Sailing Instructions Adendum 1
Solo/Twin Entrants
Class Scratch Sheet
New courses for this year: 60nm and 70nm.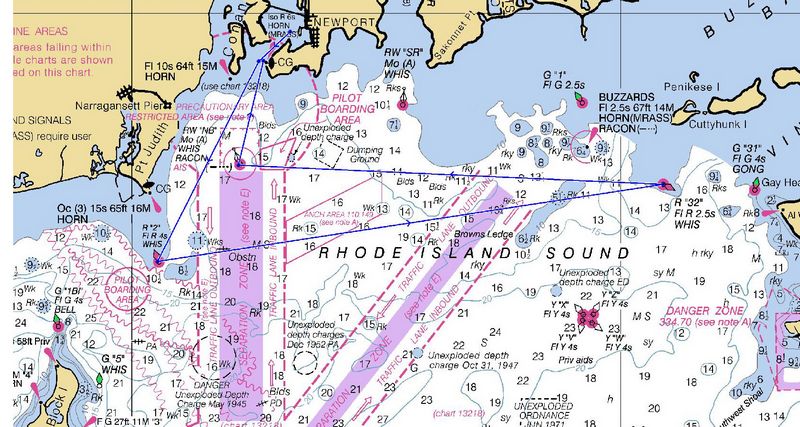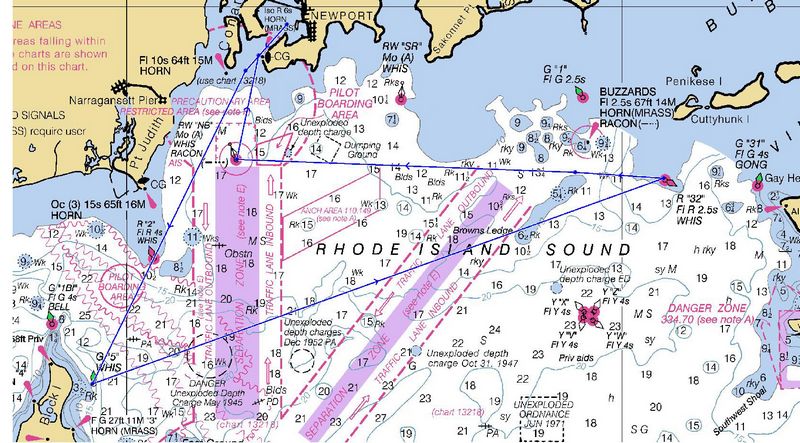 Results:
  Results
Mark Rounding Times Format 1
Mark Rounding Times Format 2
Cliff Mitchell Family Trophy:  Swamp Fox – Don Watson and son Nat
New England ShortHanded Ocean Racing Trophy: not awarded on odd years
NOTES:
7/29 0712: The last boat to finish was Windswept, now.  The following boats withdrew: Expresso, Kestrel, Long Gone.
7/29 0200: Samba was the first boat to finish at 0116.  The first multihull to finish was Swamp Fox at 0147.
7/28 2100: Goat Rodea called in.  Doesn't seem to be transmitting well on VHF. Rounded G5 at 9pm with Swamp Fox and Samba just behind.
7/28 1500: Boats started to round the buoy near Gay Head.  Radio comms not so good there to the Duty Desk.  Some called in.
7/28 1337: Goat Rodea was the first boat to round the first mark the Raycon for Narragansett Bay.  After rounding this mark they head east to a buoy near Gay Head.  There was fog around the Raycon and the winds weren't bad; 8-11 knots.  Goat Rodeo called in later to say that the wind was dying at 3 knots.
7/28 1300: We got the boats off in a pretty light breeze out of the SE. Three boats weren't keeping near the starting line and weren't able to start with their classes: Windswept in Class 2, Expresso in Class 4 and Long Gone in Class 6.  Tough getting back to the line in light air!  27 boats started.  The following boats did not start: Averisera, Drift Away, Finistere, Corvus, Bazinga!, Final Gravity and Triad. Due to the amazing weather forecast of very light winds today and heavy NE winds tomorrow I came up with two new courses of 60 and 70 nm.  Classes 1 and 6 have the RF course and the rest have RE course.