DATES TO REMEMBER
April 
30 April —  Winter slips terminate.  All dinghies and paddle boards not staying in leased rack spaces must be removed.
May
1 May  — Summer slips open. Limited launch service begins.
5 May — General Membership Meeting  7 pm.
7 May — New Member Reception
12 May — Race Committee volunteer meet 6 pm
12 May  –BYO Grill Night and DJ music
27 May — Transient rate increase to summer rates.
27-30 May — Mitchell Memorial Day Regatta
31 May — 1 June — Tuesday Night One Design Series and Wednesday Night PHRF Series begin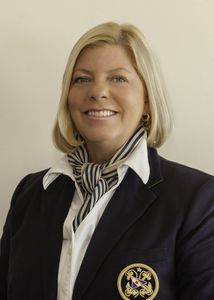 Greetings fellow Yacht Club Members,
The May General Membership Meeting will take place on the Main Deck on Thursday May 5th at 7:00 p.m.  The focus of the May meeting will be reporting on the financials from 2021.  We require 52 voting members to reach a quorum so I hope you can make it. 
There are two separate New Member Receptions scheduled for Saturday May 7th and Saturday September 10th.  These are staggered due to the high number of new members who joined since the pandemic and space restrictions on the Main Deck.  2019 and 2020 will receive invitations for the May reception and 2021 and 2022 for the September event.  I am looking forward to meeting all of you if I haven't done so already. 
Sign up for our Annual Commissioning Ceremony and Party opens May 1st.  Please visit the calendar on our website to sign up.  Opening Day is Saturday June 4th.  This is the first time since 2020 we have been able to schedule this party.  Many thanks to the Entertainment Committee, Linda Lupo, Yvonne Ferreira, and Chip Swanson, in advance, for the planning and hard work that will be needed on the 4th.  If you would like to volunteer to help, please contact Linda Lupo. 
Have a great Spring!
Betsy Green
Commodore
Newport Yacht Club 
JUNIOR SAILING NAME THE BOAT OPPORTUNITY RETURNS!
The Junior Sailing Program welcomes your support. Each of our sailboats is available to name. It could be your family name, your business, a favorite pet, or…be creative. A donation of $ 500 puts the name of your choice on a boat. All summer long, it will be a much-seen statement about your support of youth and sailing. More information will follow by email. If you are interested, please contact:
Michael Barszcz                mbarszcz@aol.com                        609-553-7258
Al Sgambato                     sgamal01@aol.com                       401-230-8804
Aedan Gleeson                 aedan@gleesonpowers.com       508-294-5383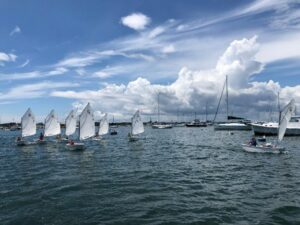 COMMUNITY SPIRIT:  SEASON OF SAFETY CONTINUES
Vessel Safety Checks/Head Inspections
Free Vessel Safety Checks will be offered at the Club for members and the general public on May 21 and 22, 2022. Head inspections will also be offered for a small fee. Expired flares will also be collected. Watch for Club emails with specifics.
Boating Safety Classes
Nineteen people representing Club members and local community members attended a 3-night boating safety class held at the Club. We are pleased to say everyone passed! There is currently a wait list for another class and schedule information will be available soon.
Each and every member can set the example of boating safety when they are out on the water. Thank you for leading the way to a safer season!
FLOAT AND DOCK
Another Dock Day Success!
Many thanks to all that volunteered for Dock Day.  Once again, our very capable members stepped forward to help the Club by offering their considerable talents to make our Club as great as it is.
Thank you!
Steve Damas, Chair Float and Dock Committee
REGATTA COMMITTEE 
The Mitchell Race Notice of Race and online registration are posted on the Club website. 
The Race will be held during the Memorial Day weekend with racers starting off of Rose Island and arriving off New Harbor Block Island. 
The Tuesday Night One Design Series and Wednesday Night PHRF Series begins 31 May and 1 June respectively. Notice of Race and Sailing Instructions will be available by the end of the month. 
The Regatta Committee will hold the second of two "Best Practices" discussion nights for Race Committee volunteers to review and discuss NYC race committee and Southern Narragansett Bay operations. The date is Thursday May 12 at 6:00 pm on the Main Deck of the club. IF YOU WISH TO VOLUNTEER OR PARTICIPATE THIS SEASON, PLEASE FEEL FREE TO ATTEND. 
F.J. Ritt Chair, Regatta Committee


OFFSHORE COMMITTEE
The following races are coming up this year:
Offshore 160 – 15 July
New England Solo/Twin – 29 July
Offshore Committee,
Roy Guay Chair, Ted Singsen, Kristen Wenzel