DATES TO REMEMBER
January
Open and ongoing — Registration is open for the Offshore 160 15 July and New England Solo/Twin 29 July races this year.
January 15   — Burgee Identification Contest Opens
January 22 — 1800-2000 hrs. Chili and Chowda Cookoff Contest
January 31 — 2022 Junior Sailing Marine Adventure Camp Registration Opens
February
February 2 — Blood Drive 0900-13000 Main Deck by appointment
February 15 — Burgee Contest closes at 1700 hrs.
February 27 — Mardi Gras Jazz Sunday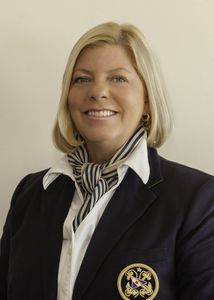 Greetings Fellow Yacht Club Members, 
Newport Yacht Club continues to move forward with our traditional programs and events despite the presence of the Omicron variant in our communities. Thank you for remaining vigilant with testing and staying home when you are not feeling well. 
As of the writing of this article, 10 contestants have signed up for the Chili / Chowda Cookoff on January 22nd.  Sign up on the website calendar to pick the winners!  Great job Entertainment. 
Harry Scott has organized a Blood Drive for Sunday, February 6th on the Main Deck, 9:00-1:00.  Donations can be made by appointment only so please sign up, in advance.  Go to www.ribc.org/drives and use promo code 0650.  A mask and identification are required.  Breakfast will be served to participants.  Thanks Harry. 
The Ostar and the Ostar Two Star, hosted by the Royal Western and Newport Yacht Clubs, will run concurrently on May 15th.  Some thirty Yachts are expected to start, with competitors from the UK, Ireland, France, Netherlands, Italy, Poland, Russia, Canada and the US.  NYC looks forward to their arrivals some 18 days later.  Many thanks to Past Commodore Norm Bailey for his continued work on this international event.
Happy New Year!
Betsy Green
Commodore
Newport Yacht Club
COMMUNITY SPIRIT
A Thank You from The Martin Luther King Jr. Center
The Newport Yacht Club received a kind thank you letter from the MLK Center. The letter noted that the contribution would help sustain the mobile food pantry, which serves nearly 1700 people in 898 families. In a personal note, MLK Director of Development Alyson Novick stated "thank you for being such great friends of MLK. You help us meet surging demand for hunger relief."
Blood Drive Scheduled for February 6th
The Newport Yacht Club will once again host a blood drive. This will be conducted on 6 February from 0900 to 1300. Due to COVID precautions, donations of blood must be by appointment. Go to www.ribc.org/drives and use promo code 0650.  A mask and identification are required.  Breakfast will be served to participants. Our health care system is under stress and your assistance is appreciated.
BURGEE IDENTIFICATION CONTEST LAUNCHED!
Over the years, our Club has collected more than 300 burgees from visiting mariners. We can identify most of them. But not all. That's where you come in. Pictures of these burgees are posted on the Club website at the following link: https://www.newportyachtclub.org/burgee-contest/
Identify one or more for a chance to win great prizes!
First Prize:  $ 100 gift certificate to Newport's fantastic Bouchard Restaurant! (THANK YOU Albert and Sarah Bouchard!)
Second Prize: A Newport Yacht Club shirt.
Third Prize: A Newport Yacht Club hat.
Here are the RULES: 
This contest is open to members only.
One entry per household.
In your one entry, identify as many burgees as you can.
Email your entry to nycburgeeproject@gmail.com  Include the picture number and the identity of the yacht club associated with the burgee.
All entries will be verified by the contest committee
All entrants' names with verified burgee identifications will be entered into a random drawing for the prizes.
The contest will be closed to entries at 1700 hours on 15 February. Entries after then will not be accepted.
There is an offline version of the contest. Pictures of the contest burgees are posted on the Club bulletin board along with paper entry forms. Paper entries may be submitted to Lynn in the office. Note that email entries are preferred if you are able to use email.
READY. SET. GO! Not only is this a chance to win some fun prizes, but it helps our Club recognize our many visitors. Later this year, we will be publishing a book and web page celebrating our worldwide visitors.
Burgee Contest Committee,
Mike O'Reilly Chair, Roy Guay, Maureen Marosits, Mark Marosits
CLUB HISTORIAN WELCOMES YOUR INSIGHTS
The Club is honored to have Bea Grimmitt serving as Club Historian. Bea has been asked the following question and would love any input anyone has.
"What can you tell me about the Newport Yacht Club 16' sailing dories?  Prevalent in the 1930's?"
Since Bea also serves as our Frostbite Chair, please send responses to her at  frostbite@newportyachtclub.org  She'll write up the response for next month, if she gets any information or direction on where to find the answer.  Thank you.
ENTERTAINMENT COMMITTEE
We congratulate the winners of the latest raffle baskets:
November: Laurie Crimmins
December:  Betsy Green
The Christmas Party was a sold out event, 72 people joined in and there was a wait list. The Paula Clare Band provided dinner music and our evening ended up with dancing. For future events, please if you cannot attend let us know so that we can allow others to enjoy the event.
January 22 is the Chili/Chowda Contest, please sign up on the Club website as a Taster or Chef. It's filling up fast. Deadline to sign up is 18 January. Cornbread, chips and fixings to be included.
February 27 is Mardi Gras Jazz Sunday 2:00-5:30 pm. Come to sit, listen, enjoy Jambalaya, King Cakes and Hurricanes available at the Club bar. Admission is $ 25 per person. Sign up on the Club website 'til 20 February.
More events are being planned for the next few months. Cheers!


FROSTBITE COMMITTEE
Frostbite sailing is underway. Registration quickly filled.  We have 36 registered and have sailed 2 Sundays under varied conditions. Racing starts at 1200.   Everyone is invited to come down and watch. 
Bea Grimmitt, Chair Frostbite Committee
JUNIOR SAILING
Well, it's hard to believe, but it's time to begin getting ready for the 2022 sailing season.  After some challenges with COVID in the 2020 season, Junior Sailing had a great 2021 and we are looking forward to another great season in 2022.  To help accomplish this, we are happy to report that Ryan Olaynack will return as the Sailing Director.  Ryan did an outstanding job last year and we are very pleased that he will be back for the 2022 season.
Registration for the 2022 Junior Sailing Marine Adventure Camp will open on Monday January 31 and expect we'll see a number of registrations that week.  Like previous years, there will be 4 – 2 weeks sessions with up to 36 campers per session. The mission of the Camp is to provide access to sailing and marine education for youths ages 8-16 with any skill level or sailing experience. The focus of the program is fun and of course, safety with the aim to be an alternative to the many racing-focused programs on Narragansett Bay.
While we try to keep the costs of the camp down, sadly there are families that cannot afford the cost of camp.  An integral part of the NYC mission is to give back to our community and in support of that mission, Junior Sailing is pleased that once again we will be able to offer scholarships to cover the full cost of camp.  This is made possible in part, through the generosity of NYC members as well as local foundations and other organizations. 
Interested in supporting the Junior Sailing Program and helping to give back to our community?  Once again there is an opportunity to have a name of your choice displayed on a Junior Sailing boat.  For $500 a family name, pet name or a special name will be displayed on the bow of the boats as they traverse Narragansett Bay over the summer.  A great way to support the program. 
If interested, please contact any of the Committee members:
Michael Barszcz                mbarscz@aol.com
Albert Sgambato              sgamal01@aol.com
Aeden Gleeson                 aedan@gleesonpowers.com
OFFSHORE COMMITTEE
Registration is open for both the Offshore 160 15 July and New England Solo/Twin 29 July races for this year.
Roy Guay, Chair